Easter Dinner: Pizza Rustica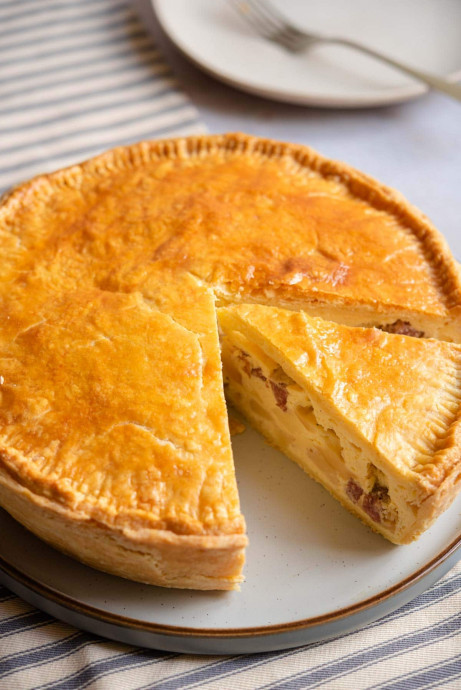 An Italian Easter pie that, despite its name, doesn't have anything to with pizza! Think of it as better, more decadent version of quiche. Pizza Rustica is an incredible Italian Easter pie made with a flaky and buttery pie crust and filled with eggs, ricotta, salami, and cheese. This recipe makes a truly special pie that's packed with flavour and looks really impressive. Pizza Rustica (also known as Pizza Chiena or Pizza Ripiena) is a rustic Italian pie from southern Italy that's served during Easter.
Depending on the region it can be made with a pizza dough crust or a pastry crust. It always contains eggs so kind of resembles a quiche and can contain a variety of different meats and cheeses. We love Pizza Rustica with flaky, and buttery pastry (don't worry it's not difficult to make) and an incredible filling of eggs, ricotta, salame and smoked scamorza cheese. It truly is delicious and the perfect way to celebrate Easter!
Ingredients:
Pastry (pie crust)
9 oz cold unsalted butter (250g) plus extra for greasing
3.5 cups Italian 00 Flour or Plain flour (500g)
3 large eggs plus 1 beaten egg for brushing
1 tsp sea salt
1 tsp granulated sugar
¼ tsp baking powder
Filling
8 large eggs
1 cups ricotta (250g)
2 cups salami cubed (240g)
1 cup smoked Scamorza cheese cubed (200g) can also use Fontina, Provolone or Mozzarella.
⅔ cup Pecorino Romano cheese shredded (40g)
¼ tsp black pepper to season