The Best Homemade Alfredo Sauce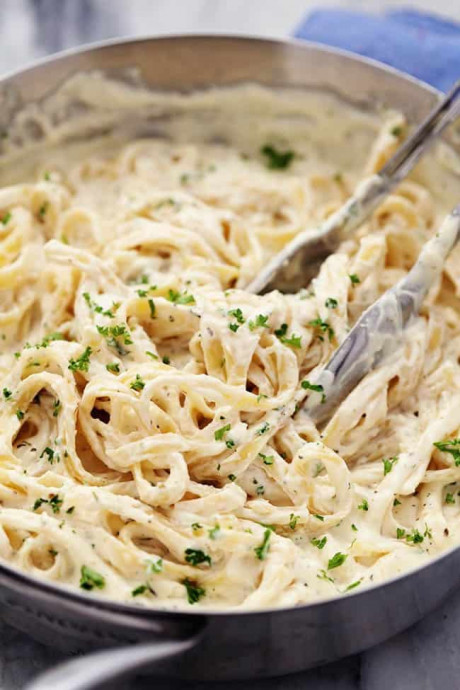 Alfredo Sauce is the most creamy and delicious homemade alfredo sauce that you will ever make! This is a tried and true recipe and you will agree that it is the best recipe out there!
There are a few secret ingredients that set it apart from all of the rest. If there is one thing I can always count on my family to eat it is my homemade alfredo sauce over pasta.Classic Alfredo Sauce is a simple but elegant creamy, white sauce that is commonly known to lay over pasta noodles. It is made from butter, a type of cream and parmesan cheese. Adding seasonings and cream cheese for a thickener I like to blend a rich, creamy sauce together that is simple and irresistible. The end result of this mixture is satisfying to say the least!Simple ingredients for an elegant sauce that is a classic dish loved by all. This Sauce just has a smooth, creamy texture that melts in your mouth. The best results comes from the ingredients. Using the freshest ingredients is key!
Fresh parmesan cheese grated off the block is one of those key ingredients. This will create a smooth textured sauce rather than a grainy one. Each of these ingredients melt and blend together so well creating a masterpiece!
Ingredients:
½ cup butter
1 pint heavy whipping cream or 2 cups
4 ounces cream cheese
½ teaspoon minced garlic
1 teaspoon garlic powder
1 teaspoon Italian seasoning
¼ teaspoon salt
¼ teaspoon pepper
1 cup grated parmesan cheese