Coconut Whipped Cream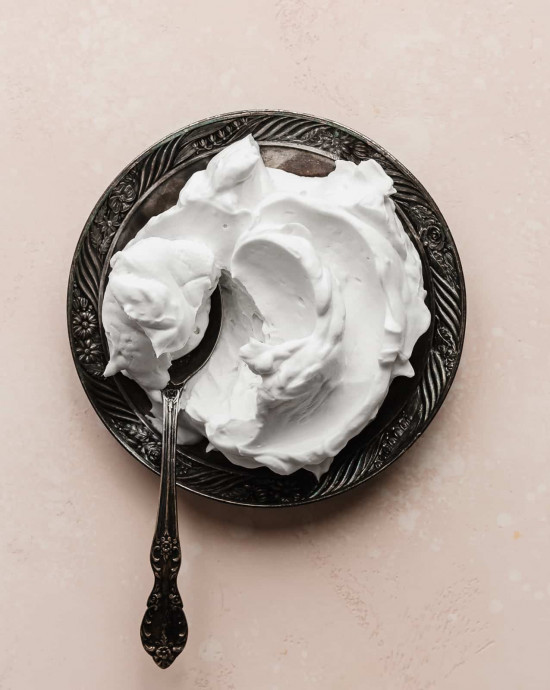 Coconut whipped cream is a dairy-free whipped cream option that is made from the full fat coconut milk or coconut cream. It's delicate, soft and tastes amazing! Your dairy-free and dairy-eating friends will love it! There's something about putting a dollop of fluffy whipped cream on top of fruit, granola or pancakes that just hits the spot. I recently placed a dollop of this on my gingerbread waffles and I was in heaven.
If you're also a fan, check out my greek yogurt whipped cream recipe.
However, if you are looking for a dairy-free, vegan and gluten-free whipped cream option, this is for you! (Or if you aren't dairy free, gluten free or vegan, you'll still love this recipe!) Seriously, it's so delicious.
I love how thick and fluffy this cream is! It has a soft coconut flavor to it. If you're looking for ways to use it, check out my recipe tips below for recommendations.
Ingredients:
1 1.35 oz can coconut milk - chilled for 24 hours, should be full fat coconut milk
2 tablespoons powdered sugar - or use maple syrup for vegan
1/4 teaspoon vanilla extract