Easy Cheese Manicotti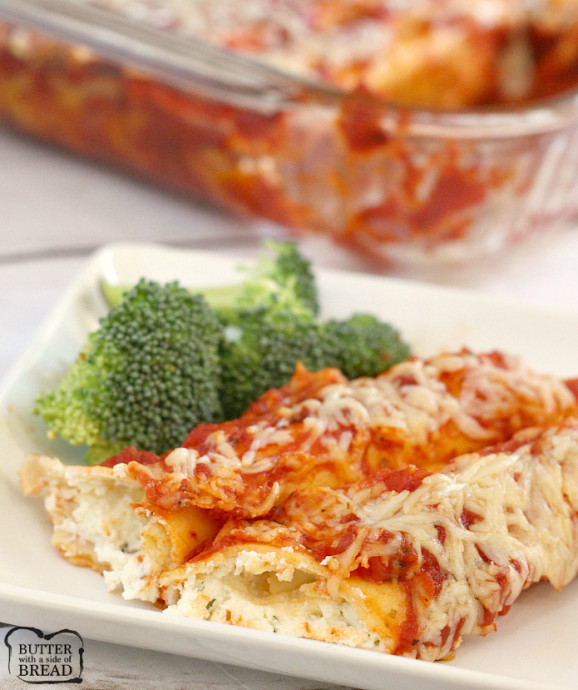 Easy Cheese Manicotti recipe that is made with homemade crepes for the noodles and then stuffed with a cheesy filling. This simple Italian dish comes together easily for a delicious meatless meal that the whole family will enjoy!
Easy Cheese Manicotti has been a favorite family recipe for years. The homemade noodles are absolutely delicious and make this dish really stand out. A savory crepe recipe works perfectly for the "noodles" in this delicious manicotti recipe. The cheesy filling is delicious on it's own, but you can add Italian sausage or ground beef if you want to add some meat to the manicotti.
Easy Cheese Manicotti is made with marinara or spaghetti sauce. I usually just use a jar of store bought sauce to speed things up, but if you have a homemade spaghetti sauce recipe that you love, use that instead!
Ingredients:
NOODLES
3 eggs
1 cup milk
1 1/2 cups all-purpose flour
1/2 teaspoon salt
CHEESE FILLING
1 1/2 lbs. Ricotta cheese
3/4 cup shredded Parmesan cheese divided
1 egg
1 tsp dried parsley
SAUCE
1 24 oz jar spaghetti sauce