The Best Easy Turkey Burgers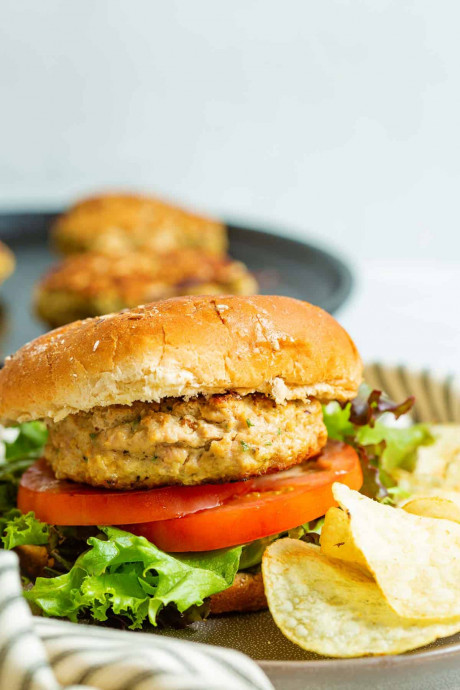 Delicious homemade turkey burgers, with seasoning and rolled oats, are so much tastier than pre-made turkey burgers. Perfect on a bun or even cut up on a salad.
If the only turkey burgers you've ever had are the pre-formed frozen patties, you're in for a treat! Homemade turkey burgers are way, way better! Much more flavorful and tender, with healthy rolled oats and egg mixed into the meat, there's really no comparison.
Eat your turkey burger like a normal burger, on a bun with your favorite toppings, or eat it plain. It's almost like a mini meatloaf. Spread a little barbecue sauce on top, or sautéed onions and mushrooms and a slice of melted Swiss cheese.
I like to cut it up and put it on a salad with Thousand Island dressing. It's my "special sauce" for burgers and it makes a tasty salad dressing, too. Never had a burger salad? It may sound a little weird but it's actually really good. ou may be thinking, Why go to the trouble of making your own burgers when you can just buy frozen turkey patties?
Better flavor and texture is the answer! While I admit you can't beat the convenience, frozen turkey burgers are rather flavorless and can be pretty dry. When you add an egg, oats, grated onion, and seasoning, the turkey burger is juicy, tender, and so tasty!
Ingredients:
1 1/4 pounds ground turkey
1/2 medium yellow onion
1/4 cup rolled oats
1 egg, beaten
1 1/2 teaspoons dried parsley (if using fresh, double the amount)
1/2 teaspoon cumin
1/8 teaspoon cayenne
salt and pepper to taste