Crispy Baked Coconut Shrimp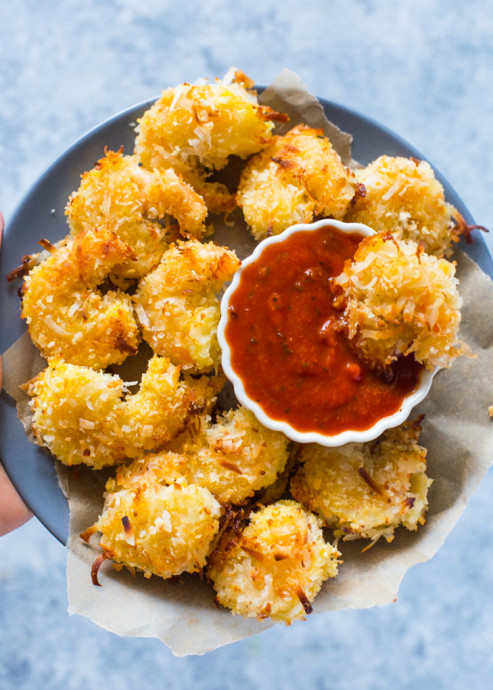 Crispy baked coconut shrimp is super easy to make and is a perfect healthy appetizer. Large plump shrimp, coconut, panko breadcrumbs, and seasonings go beautifully together to create this simple shrimp recipe! Shrimp is a long-time favorite because it has so much flavor, and it's so fast to make. When it comes to deciding what to make for dinner or an appetizer, shrimp dishes are pretty much the way to go because there is little effort involved. You can decide at the last minute, and these crispy baked coconut shrimp turn out perfectly every time.
Whenever we are hosting a dinner, I love to serve appetizers. It's just a little special treat that we don't always have for dinner. Now, this baked shrimp is intended to be an appetizer, but honestly, it's so good that I've been known to eat it for a tasty lunch too!
Always store the shrimp in a container that has a tight-fitting lid and is airtight. It should be kept in the fridge for up to 3-4 days or in the freezer for 6 months in the freezer.
If there is a question if the shrimp is still good, don't risk it. It should never have an overly fishy odor, be slimy, or if you see obvious mold.
Ingredients:
1 pound large shrimp about 25, peeled (tails on or off)
2 large eggs
1 cup flaked unsweetened coconut
1/2 cup panko breadcrumbs
1/2 cup all-purpose flour
1/2 teaspoon
1/2 teaspoon (optional)
salt (to taste)
pepper (to taste)