Adzuki Bean Coconut Curry (Vegan, Gluten-Free)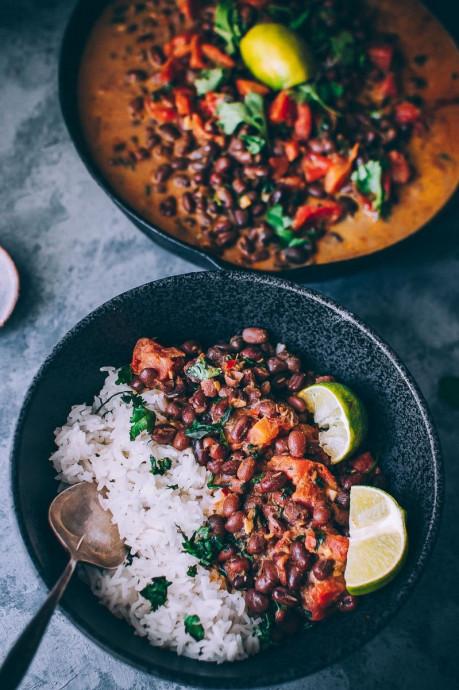 An incredibly flavorful coconut curry broth enveloping adzuki beans makes for one filling and healthy meal when served alongside rice or quinoa. This Adzuki Bean Curry is vegan and gluten-free. Adzuki beans are packed with antioxidants, protein, fiber and folate; and they're mild, nutty flavor really complements the warming spices and creaminess of a curry. I think you'll find you concur! You will love this recipe, because adzuki bean curry is hearty and comforting, easy to make, perfectly flavorful. Packed with fiber and protein, it makes excellent leftovers or meal prepping food. It's also vegan, dairy-free, gluten-free, no sugar-added, nut-free, soy-free.
The red chili flakes in this recipe actually do not add as much heat as you would think, but instead round out the flavors a bit. But if you are not a spicy fan at all, you can most definitely add less or omit altogether.
Ingredients:
2 cups dry adzuki beans soaked overnight or at least 4 hours
2 tablespoons avocado or olive oil you can use ghee or butter if not vegan
6 garlic cloves minced
1 tablespoon ginger root minced or grated
1 14.5-ounce can diced tomatoes or fresh
1 13.5-ounce can full-fat coconut milk
1 tablespoon cumin seeds
1 tablespoon ground coriander
1 teaspoon ground turmeric
1/2 teaspoon red chili flakes
1/4 cup chopped fresh cilantro
1 lime juiced
sea salt or pink salt to taste