Sourdough Rolls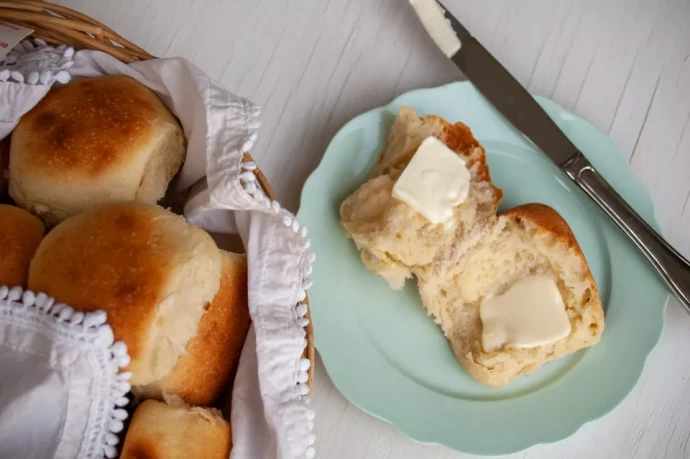 Those of us who maintain a sourdough starter generally bake crusty, lean, French-style breads. But soft, enriched breads like these dinner rolls are a great way to use your starter, too. And they're easier—since baking them is free of the difficulties that usually come with making crusty sourdough like baking stones and cast-iron pots.
That said, here are a few words about technique. The stretch and fold technique mentioned below is an incredibly useful skill to hone as a home baker. That's because as wonderful as your stand mixer is, it just isn't the best tool for properly developing your dough fully. Giving your dough a fold or two after it has rested from the mixer will result in a stronger dough that holds air better and is easier to handle.
Before getting started, take that old tired sourdough starter out of the refrigerator and give it some love. Feed it regularly for a few days and soon it will be busily bubbling away, ready to love you back with the gift of these soft, naturally-fermented dinner rolls.
Ingredients:
450 grams bread flour
250 grams milk, at room temperature
150 grams active sourdough starter
50 grams butter, softened
35 grams sugar
10 grams salt
1 large egg