Japanese Souffle Pancakes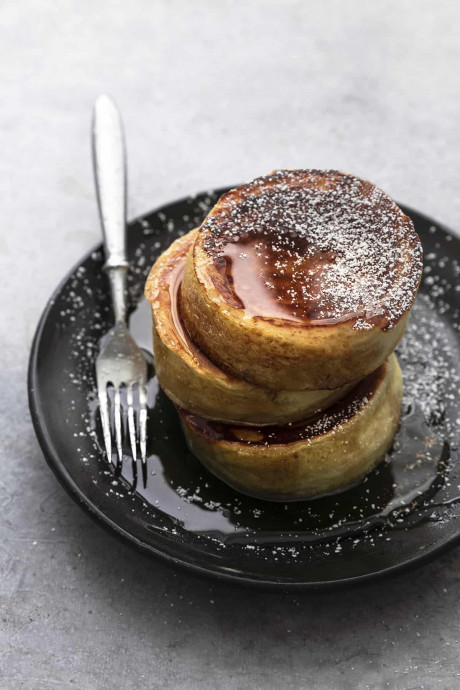 Fluffiest ever Japanese soufflé pancakes sound complicated but are actually easier to make than you'd think! Whip these up for breakfast today and you'll understand just why everyone is raving about these super delicious pancakes!
I have to admit that historically I have not been a breakfast person, and by that I really mean that breakfast food in general didn't appeal to me, especially not in the early morning hours. But recently I've become especially fond of breakfast, all due to the kids who love breakfast and really wouldn't even consider getting dressed for the day until they've had something dipped in maple syrup. I honestly can't blame them because the one thing I've always had a soft spot for is a fluffy anything topped, or rather drenched, in maple syrup.
Enter these Japanese Soufflé Pancakes. Think pancake…but extra-super-ridiculously fluffy. It's like biting into a warm cloud. And drenched in maple syrup? Well, you'll just have to try for yourself!
Ingredients:
1 ½ cups flour - spooned and leveled
3 tablespoons powdered sugar
2 teaspoons baking powder
½ teapsoon salt
1 ¼ cups dairy milk
4 tablespoons butter - melted
½ teaspoon almond extract
1 large egg yolk - plus 3 large egg whites
½ teaspoon cream of tartar
syrup and powdered sugar for serving