Vegan Garlic Pull Apart Bread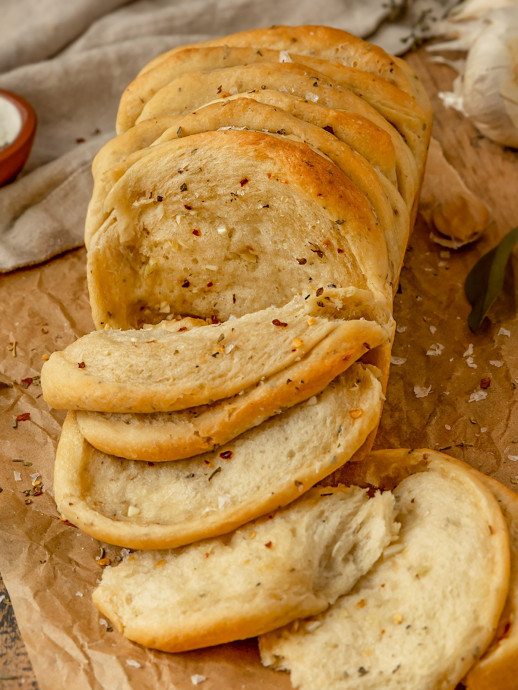 This Vegan Garlic Pull Apart Bread is made with a garlic herb dough and filled with layers of vegan garlic butter for the best ever dairy-free garlic bread recipe. This pull-apart bread is truly irresistible, flaky, and SO fun to eat!
While I haven't tried any other filling, you could definitely sub the garlic butter for vegan pesto, a cashew cream sauce, or even make this bread sweet and do a cinnamon sugar filling instead (in which case you'd want to remove the herbs and garlic from the dough too).
This bread can be stored in a closed container in the freezer for up to 1 month. I recommend breaking it into slices before storing it so it's easier to remove, defrost, and reheat.
Ingredients:
Bread Ingredients
¾ cup warmed water
2 ¼ teaspoon active dried yeast
¼ cup melted vegan butter *unsalted
2 ½ cups all-purpose flour *use up to 2 ½ cup+ 2 tablespoon if needed
1 teaspoon Italian seasoning
1 teaspoon salt
1 teaspoon garlic powder
Garlic Butter Filling
6 tablespoon salted vegan butter room temperature/softened
6 cloves garlic finely minced
¼ teaspoon chili flakes optional, for spice
Other
melted vegan butter *to brush on bread before baking
flaky sea salt *optional as topping on baked bread