Homemade Bounty Bars (Mounds Bars)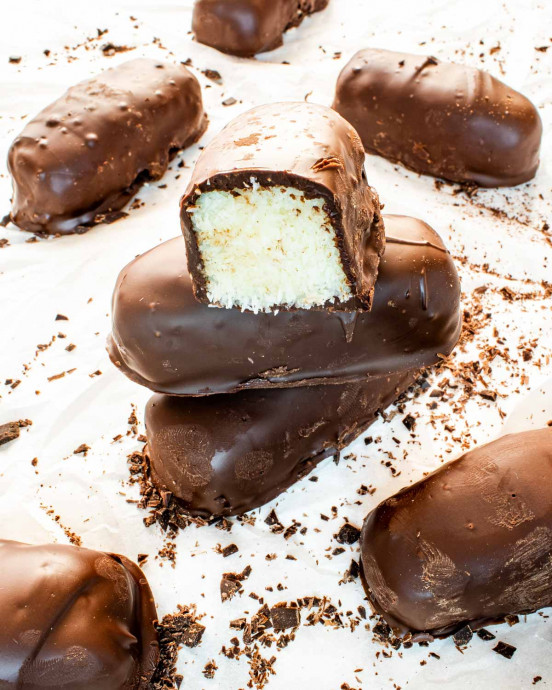 Did you know it only takes 4 simple ingredients to make these Bounty Bars at home? These Bounty Bars, or Mounds Bars as known in the US, are as close as close to the real bars as you'll ever get, but homemade, and all it takes is just 30 minutes and a little bit of waiting time.
If you've never had a bounty bar before, they are amazing, especially if you like coconut and chocolate. Bounty bars are a favorite in Canada. In the US they are called Mounds Bars or Almond Joy. Regardless of what their name is, they are delicious and such a perfect snack.
Bounty bars are one of my husband's and my favorite chocolates. They are so easy to make, it literally only takes 30 seconds to mix the ingredients together, and then a few minutes to shape the bars and coat them in chocolate. You'll love these, they're as close to the real thing as you'll get!
Ingredients:
3 cups shredded coconut sweetened
⅔ cup sweetened condensed milk
½ cup powdered sugar same as icing sugar or confectioners sugar
12 oz dark chocolate chips or chunks