Iced Caramel Macchiato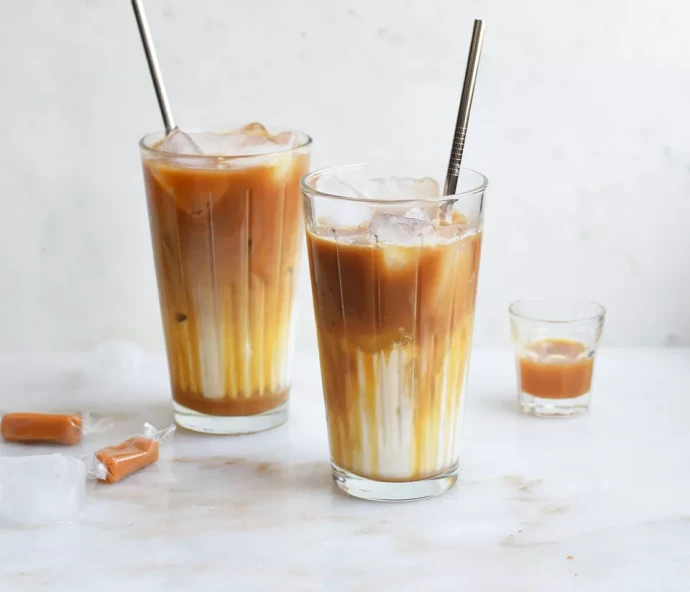 A caramel macchiato is a delectable iced coffee treat that you can get at your favorite coffee house, but it is so easy to make at home and costs a fraction of the price. It only takes four simple ingredients (plus ice). You can even try your hand at making your own vanilla syrup and caramel sauce if you wish. Use an instant espresso for an even easier recipe.
It's technically a latte and is traditionally served layered. Give it a quick stir before enjoying or drink it as is. If you're looking for a hot caramel macchiato for those chilly days, use hot-brewed espresso and heat the milk before adding.
There are lots of ways to mix up this recipe, and it's also easy to make it dairy free and vegan. There are several store-bought vegan caramel sauces, and any kind of dairy-free milk tastes delicious in this recipe. Double or triple the recipe to make a larger batch for guests and friends.
Ingredients:
1 cup milk (chilled)
1 tablespoon vanilla syrup
1 tablespoon caramel sauce (or to taste; divided)
2 cups ice
1/4 cup espresso (chilled)