Breakfast Potato and Egg Pancake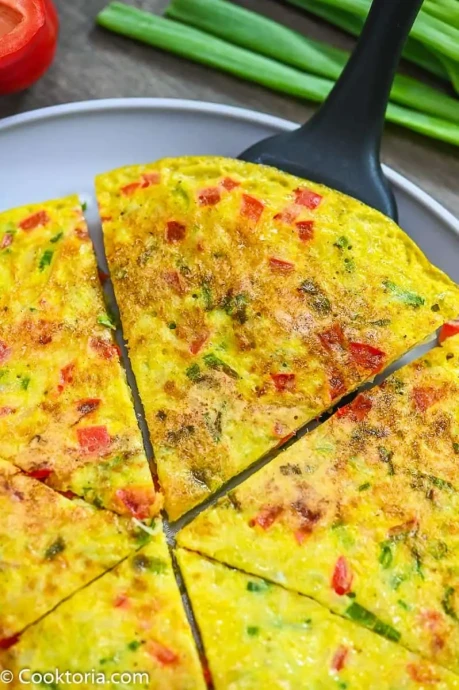 This Breakfast Potato and Egg Pancake is a savory and delicious way to start the day. So easy to make, this is a healthy and filling breakfast dish that can be varied to fit any palate.If you like to start your morning with a filling breakfast that packs in healthy veggies and lean protein, then this Breakfast Potato and Egg Pancake is perfect for you. This recipe is really simple, but has so much delicious flavor. Grated potato, crisp bell pepper, and fragrant scallions give this Breakfast Pancake lots of great taste and texture.
One of the best things about this Breakfast Potato and Egg Pancake is how versatile it is. You can add or substitute ingredients to fit your tastes or based on what you have on hand. This is a great recipe to use when you have people over for brunch because it looks and tastes wonderful, but won't take a lot of time to make. Store these Breakfast Potato and Egg Pancakes once they are cooled in an airtight container in the refrigerator for up to 2 days. You can also freeze them by placing them flat on a baking sheet after they've cooled and freezing until hard. Then transfer them to a freezer-safe container.
Ingredients:
2 medium potatoes
2 large eggs
½ medium bell pepper, diced
½ cup chopped scallions
½ tsp. sea salt or to taste
¼ tsp. pepper or to taste
1 tbsp. olive oil