Small Batch Cheesecake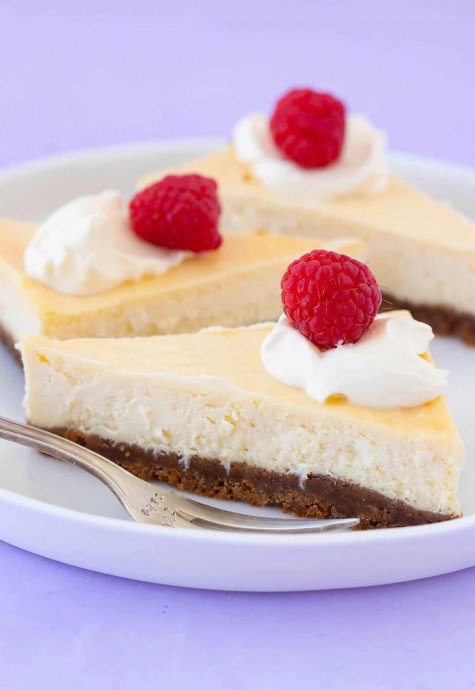 Creamy, dreamy Small Batch Cheesecake. This easy, baked cheesecake has a Biscoff cookie crust and a luscious vanilla lemon cheesecake filling. You only need one block of cream cheese and it makes just 4-6 slices.
If you're looking for just a few perfect slices of dreamy, creamy baked cheesecake, you've come to the right place. Meet my easy Small Batch Cheesecake.
It boasts a sweet Biscoff cookie crust and an ultra rich and creamy cheesecake filling made with fresh lemon juice and zest. Baked in a loaf pan, it makes just four to six small slices.
A sweet, simple baked cheesecake that'll easily serve two or four, with a leftover or two. It only uses one block of cream cheese, so it's perfect when you need a little something sweet but you don't have a heap of ingredients on hand.
Ingredients:
100 grams (approximately 13 cookies) Biscoff Lotus cookies
40 grams (2 and 1/2 tablespoons) salted butter
250 grams (1 and 1/4 cup) full fat block cream cheese, softened, roughly chopped
50 grams (1/4 cup) caster sugar or granulated sugar
1 teaspoon vanilla extract
1 large egg, room temperature
1 egg yolk, room temperature
Zest of 1 small lemon (approximately 1 tablespoon)
1 tablespoon lemon juice, freshly squeezed
60 ml (1/4 cup) full fat sour cream, room temperature, plus extra for serving
Fresh raspberries, optional