Apple Cake with Honey Glaze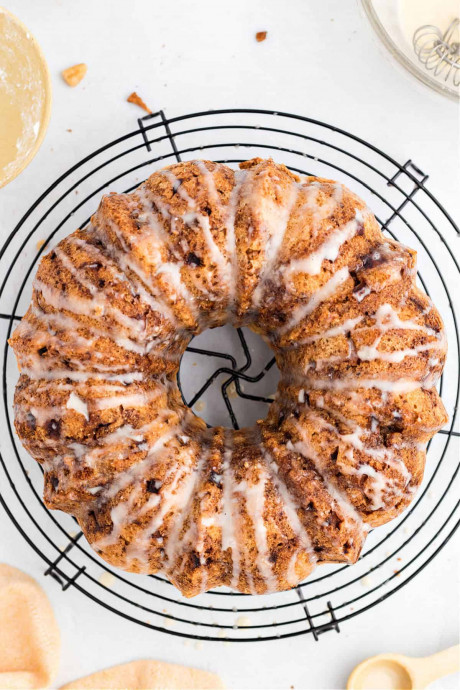 Delicious and moist, this cake is filled with apples, cinnamon and nuts! It's a great addition to any brunch, or to pair with a cup of coffee on Saturday morning! Topped with a drizzle of honey icing for the perfect treat.
Granny Smith are far and away my favorite apples for baking! If you don't have any and can't get them, choose the next tartest option for best flavor, such as Pink Lady.Keep it covered in the fridge–a cake plate with a cover works great to store the cake. It will keep well for up to 30 days. I love the way it tastes cold from the fridge!
Ingredients:
For the Cake:
3 cups diced apples
½ cup chopped walnuts
1 teaspoon vanilla extract
1 ½ teaspoons ground cinnamon
3 cups all-purpose flour
1 teaspoon baking soda
1 teaspoon salt
2 cups granulated sugar
1 ¼ cups vegetable oil
3 large eggs
For the Glaze:
1 cup powdered sugar
2 Tablespoons honey
1 Tablespoon milk