Hot & Spicy Baked Buffalo Chicken Wings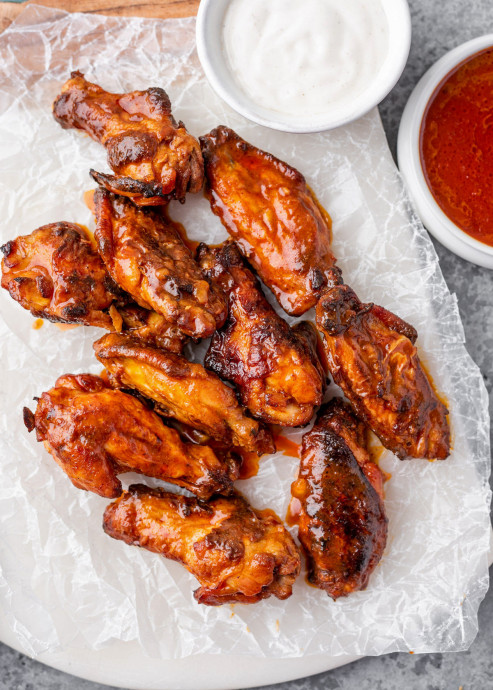 Hot and spicy buffalo wings are baked in the oven are ultra crispy on the outside and juicy on the inside. These wings are loaded with just the right amount of flavor, texture and coated with a buttery Buffalo sauce that is out of this world!
They are baked not fried. Yes, I did say not fried! These wings are first simmered in a hot and spicy mixture then baked to perfection. Buffalo wings are actually one of the very few things that actually taste better baked! To make the wings a little less spicy cut the hot sauce in half and substitute the other half with marinara sauce. Serve with a side of ranch, blue cheese, or your favorite dipping sauce and enjoy!
Ingredients:
2 pounds chicken wings cut
1 cup chicken broth or water
3/4 cup hot sauce
1 tablespoon
2 tablespoons unsalted butter
1/2 teaspoon salt
1/2 teaspoon black pepper
Cooking spray for the baking sheet