Easy Northumberland Pan Haggerty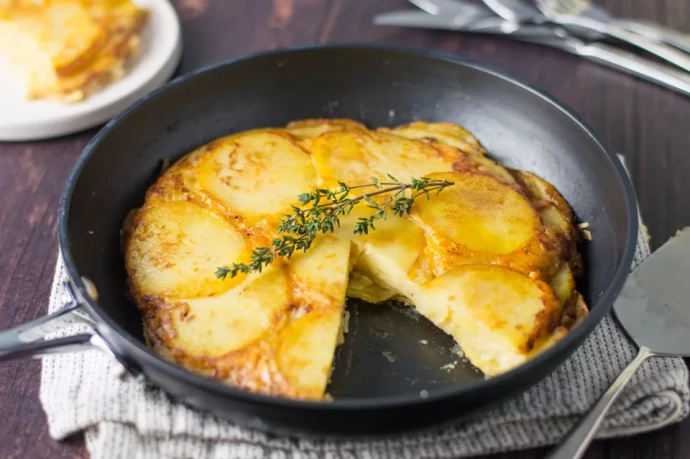 Pan haggerty is also known as potato bake or casserole. It's a famous British dish from Northumberland, although it can be found across the whole of northeast Britain, and most of England, too.
Most will know it as a potato gratin, but a dauphinoise it is not, because there is no cream in the recipe. This pan haggerty recipe uses just potatoes, onions, and cheese, but sometimes it also includes a little bit of cabbage which is an excellent way to sneak in some vegetables without the kids realizing it. A filling dish, pan haggerty is delicious on its own but it is also excellent with sausages or other meat.
Ingredients:
4 ounces (1 stick) butter (divided)
9 ounces (about 1/2 pound) onions (peeled and thinly sliced)
1 pound large potatoes (russet or Idaho, peeled and thinly sliced), divided
4 ounces grated aged cheddar cheese (divided)
Sea salt, to taste
Freshly ground black pepper, to taste