Blueberry Banana Cake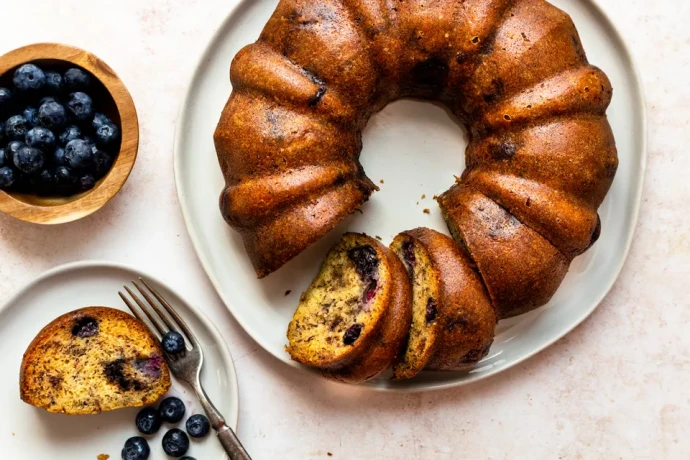 Whether you overbought at the farm stand or your fruit is ripening quicker than you can eat it, this blueberry banana cake is the perfect way to use up the produce and enjoy something sweet. What is great about this recipe is that there are more bananas and blueberries in the batter than flour and sugar, which makes it not only extra fruity and delicious, but also a healthy breakfast, dessert, or snack.
This cake was made in a cathedral Bundt cake pan, but you can use any Bundt, cake, or loaf pan.
Ingredients:
1 1/4 cups all-purpose flour
1 teaspoon baking soda
1 teaspoon salt
1/2 cup unsalted butter (softened)
3/4 cup sugar
3 large eggs (at room temperature)
1 teaspoon vanilla extract
4 bananas (very ripe, mashed)
1 cup blueberries (rinsed and dried)