Hazelnut Mocha Latte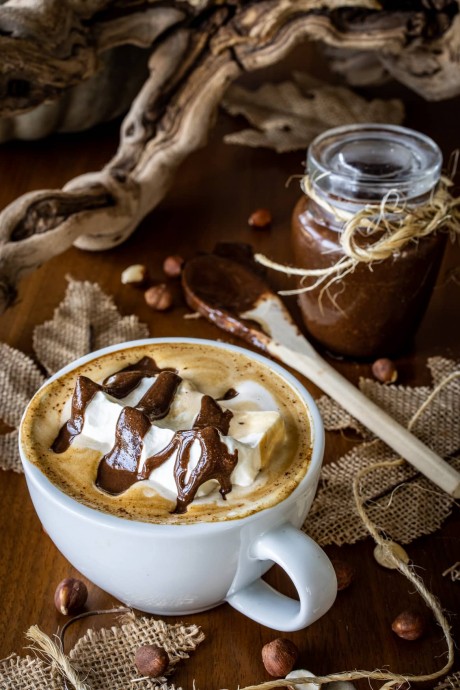 This hazelnut mocha latte has a double shot of espresso pulled over fresh roasted hazelnut cocoa butter, mixed with textured almond milk then topped with a dollop of whipped cream.
Hazelnut and coffee are a wonderful flavor combination. Fresh roasted hazelnuts accentuate the natural nuttiness in the coffee and the chocolate rounds everything out. What you get is a drink that's both comforting and delicious, a perfect warm mug for the fall season! Roasting the hazelnuts are key to extracting all the flavor. It warms the oils within the nut which is where all the flavor resides. And it's super easy!
Ingredients:
2 cups hazelnuts
2 tbsp powdered sweetener
2 tbsp cocoa powder
1 tbsp avocado oil
¼ tsp salt
1 tbsp chocolate hazelnut butter
1 tsp granulated sweetener
40 g espresso or strong coffee
250 g barista style almond milk
2 tbsp whipped cream
1 tbsp chocolate hazelnut butter for drizzle