Spinach White Beans Mash with Veggie Balls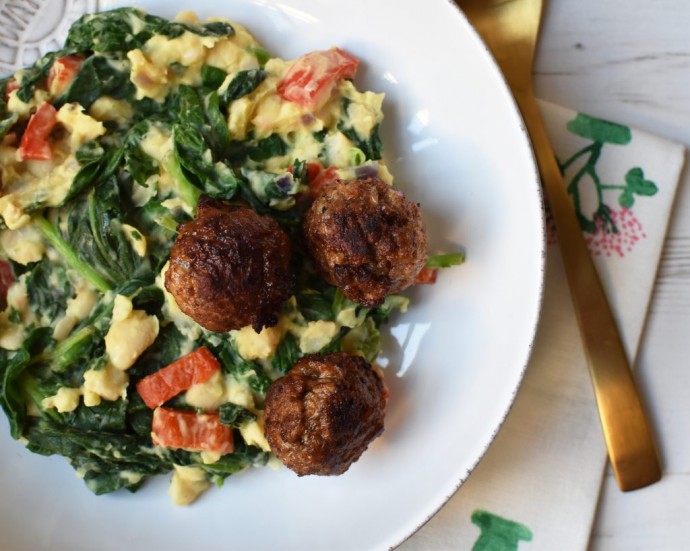 This dish is lovely for summer and great if you want to eat healthy. It's almost completely made from vegetables, although it doesn't taste that way. This spinach white beans mash with veggie balls, looks and tastes a bit like mashed potatoes with vegetables. But the funny thing is that you don't need any potatoes for this dish! A big plus because you don't have to peel and boil potatoes for this dish, a job that I never like doing. The spinach white beans mash does taste as creamy as mashed potatoes would and the vegetarian 'meatballs' take care of the finishing touch.
If you mash white beans, you get a creamy substance that's much more healthy than regular creams. White beans are a great ingredient for vegetarians and vegans as they're high in plant-based protein and fiber. The spinach white beans mash is completely vegan. Depending on the kind of veggie balls you use, this dish is either vegetarian or vegan.
Ingredients:
1 big jar white beans (680 grams)
100 ml (soy) milk
1 teaspoon curry powder
400 grams fresh spinach
1 sweet pointed pepper
1 red onion, finely chopped
1 clove garlic, finely chopped
1 package of vegetarian balls
Olive oil for frying