Cappelletti: "Little Hats" of Filled Pasta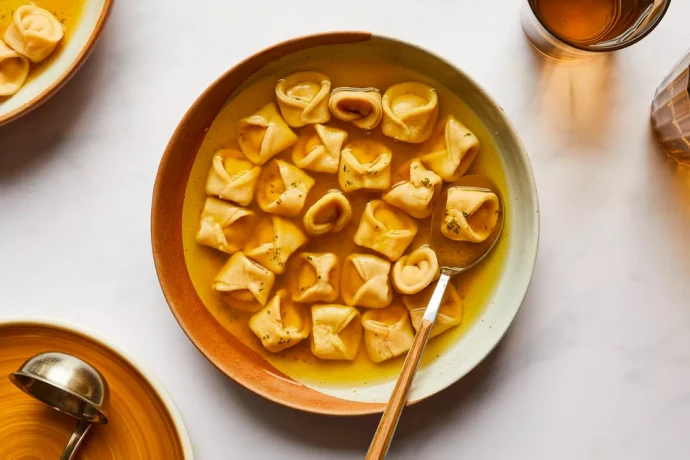 Cappelletti are a type of stuffed fresh pasta originating from the northern Italian region of Emilia-Romagna, particularly around the towns of Modena and Bologna. They date back at least to the Middle Ages when they were a luxury food for aristocrats' tables. The name cappelletti means "little hats," which is what their rounded shape resembles.
Cappelletti can be made either out of circles or squares of dough, which changes their shape slightly, but the folding process is the same. They are most traditionally served in a meat broth, but can also be served in a meat sauce, in gently heated heavy cream, with a simple walnut sauce, or tossed in browned butter with fresh sage.
Ingredients:
For the Filling:
1 tablespoon unsalted butter
1/2 chicken breast, or 4 ounces lean pork
1 cup fresh ricotta cheese
1/2 cup freshly grated Parmigiano-Reggiano cheese
1 large egg
1 large egg yolk
1 pinch freshly grated nutmeg
1 pinch lemon zest, optional
1 pinch fine sea salt
1 pinch freshly ground black pepper
For the Pasta:
2 1/4 cups all-purpose flour
3 large eggs
1 pinch sea salt