Homemade Vegetarian Tofu Turkey With Stuffing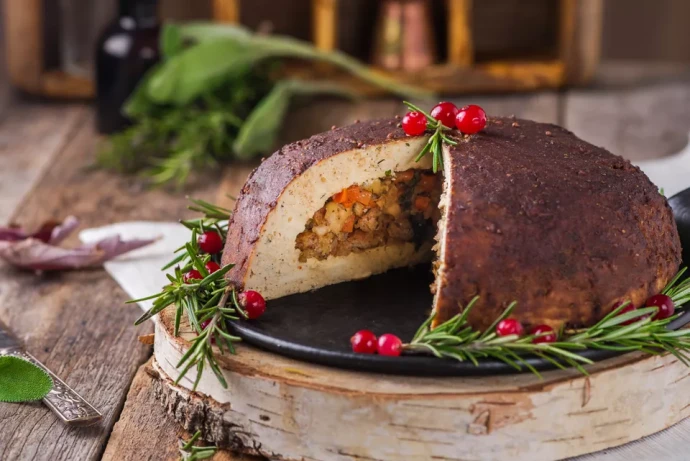 This Thanksgiving, make your own homemade tofu turkey, complete with a vegetarian stuffing inside. There are a few steps involved, but the process is very simple and worth the time and effort. A homemade tofu turkey will be the pride and joy of your vegetarian or vegan Thanksgiving celebration, impressing even the meat-eaters at the table.
Serve your homemade tofu turkey with vegetarian gravy and a variety of vegetarian side dishes.
Ingredients:
5 (14-ounce) blocks firm or extra-firm tofu, well pressed
2 tablespoons fresh sage, chopped
1 tablespoon fresh thyme, minced
1 tablespoon fresh rosemary, minced
1 tablespoon vegetable broth powder
2 tablespoons poultry seasoning
1/4 cup balsamic vinegar
1/3 cup red wine
2 teaspoons Dijon mustard
2 tablespoons soy sauce
2 cups prepared vegetarian stuffing