Blueberry Galette – French Dessert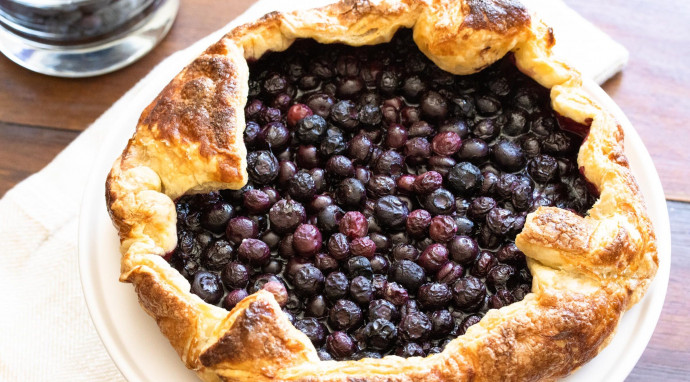 Puff pastry blueberry galette. Blueberries are abundant this time of year, and I believe they deserve to be honored by making a dessert with them—Heaven with each bite.
With this super easy puff pastry blueberry galette, you will reminisce all the summer flavors and memories while enjoying a flaky pastry filled with lemon sugar-infused blueberries. An experience not easily forgotten, at least on our books.
Galette is an easy way to showcase blueberries or any fruits without the stress of making a pie. A luscious flaky pastry that envelops perfectly ripe blueberries in a free-form.
The marinate of the blueberries with the lemon juice and the zest gives it such a fresh, uplifting flavor to your galette. A must!
Ingredients:
3 cups blueberries fresh or frozen (no need to thaw)
1½ tablespoon cornstarch
1½ tablespoon lemon juice freshly squeezed
1 teaspoon lemon zest
¼ cup sugar
1 tablespoon for sprinkling
1 tablespoon milk or heavy cream for brushing
1 sheet puff pastry thawed