Meringues With Cocoa Powder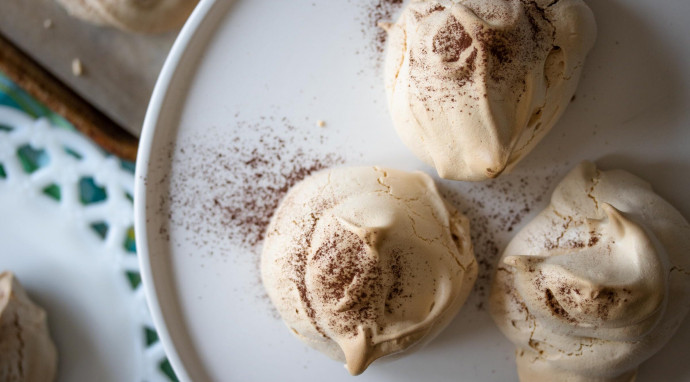 Such a simple dessert of Meringues with Cocoa Powder can be a scary task. I always loved meringues. Grow up enjoying them every time I could.
This beautiful light white cloud-shaped dessert, with an outside crust that will crack as soon as you bite into giving way to a crisp inside. Sugar heaven for your senses.
Those classic meringues only call for 2 ingredients to make, but they can be a bit of a challenge to make. I added a touch of cocoa powder to the egg white at the last minute to give it that touch of chocolate flavor. Optional of course.
One of the biggest challenges is the weather. Humidity can affect them. One of the greatest nemesis if I may add, as they will not stay crunchy and fluffy, but become rather chewy.
Ingredients:
4 egg whites
7 ounces caster sugar
cocoa powder