Garlic Cajun Smashed Potatoes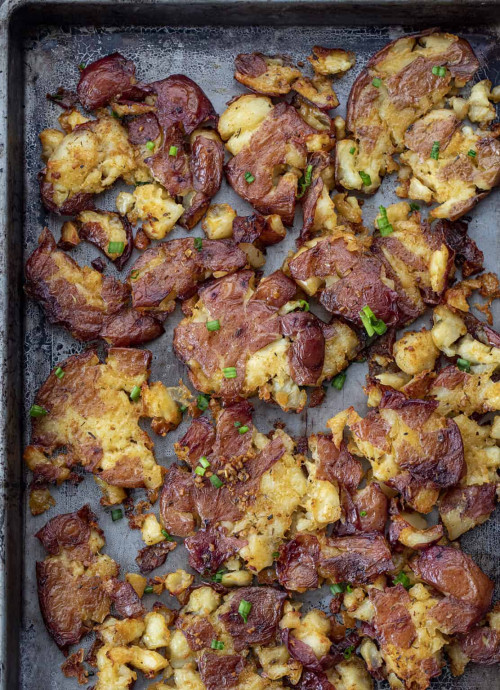 Garlic Cajun Smashed Potatoes are baby red potatoes that are boiled, smashed, brushed with garlic Cajun butter, and baked.
You will smash down the potatoes with the bottom of a glass! It starts with boiled red potatoes. Then, the boiled potatoes (skins on) are flattened. The potatoes are then topped with a Cajun and garlic melted butter mixture and baked in the oven.
Red potatoes were my choice of potato for this recipe. They will give more of a texture than a Yukon Gold potato, but you could go with either option. In fact, you could go with any potato and leave the skin on. I only caution about using potatoes that are 'young' (picked in the spring or summer) because they can be a bit waxy and you will lose the rustic texture that I love in these potatoes.
Ingredients:
2½ pounds baby red potatoes, 12 potatoes, 1½ to2 inches wide
½ cup (1 stick or 113g) butter, melted
2 teaspoons garlic, minced
2 teaspoons Cajun seasoning
parsley, chopped (for garnish)
½ teaspoon salt, or to taste