Southern Sour Cream Teacakes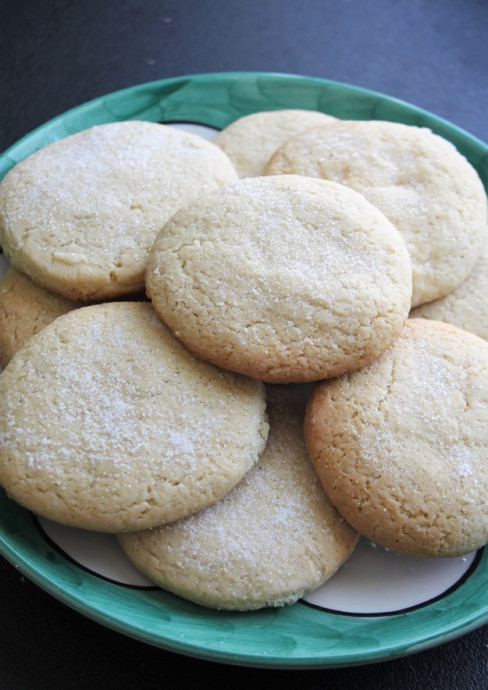 These unassuming Southern Sour Cream Teacakes are special – a great little dessert or afternoon treat. A lot of people might not be familiar with the Southern teacake. You might even call it a cookie, but it's not!
The ingredients are simple – flour, butter, sugar, eggs, and a little sour cream, along with baking soda and your favorite vanilla. The combination makes for a very soft, extremely tender, tasty "hand cake" that will be a family favorite.
When I was young enough to barely able to see over the kitchen table, I would watch my grandmother throw these little cakes together. Her process was a little different than mine. She would dump the flour in a bowl with the leavener, make a whole in the flour and dump all of the other ingredients in, stir until combined, then pop them in the oven. They were delicious. We've been enjoying these Southern Sour Cream Teacakes. They're going to be a staple in our home since they're so easy to throw together and I always have the ingredients handy!
Ingredients:
3 1/2 C all-purpose flour
1 tsp baking soda
1/4 tsp salt
8 tbsp (1 stick) butter, softened
1 1/4 C sugar, plus some for sprinkling
2 eggs
1 1/2 tsp vanilla extract
1/4 C sour cream