Apple Walnut Cake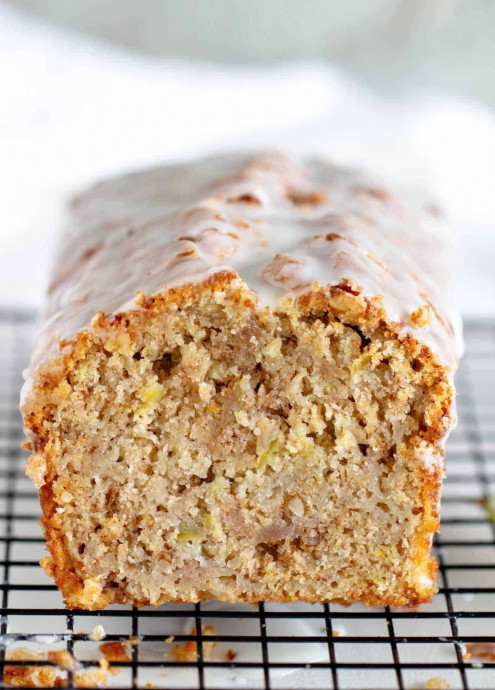 A good old-fashioned apple loaf cake that is super moist and very easy to make (no peeling the apples!). It keeps well, can be frozen, and baked in different types of cake pans. The glaze adds another layer of sweetness. You'll love the flavor and simplicity of this recipe.
This is a recipe you just need to try! Because I assume you love apples and walnuts (you can also use pecans or even almonds). And cake of course, but that's a no-brainer. We all love cake.
Whenever I think of my childhood, apple cakes and pies are a prominent feature. The first recipe I ever made was this apple blackberry crisp but without the berries. And I was hooked with the flavor of cooked apples.
When I opened a cafe many years ago, one of the most sought-after cakes was this glazed apple walnut cake which I sometimes made with pears and almonds.
Ingredients:
For the cake:
1 cup (130g) all-purpose flour
½ cup (70g) superfine whole wheat flour
1 cup (200g) sugar
¼ teaspoon baking soda
¼ teaspoon salt
½ cup (125ml) sunflower, canola or olive oil (a fruity or light one, preferably)
2 eggs, room temperature
1 teaspoon vanilla extract or paste
Zest of ½ orange
½ teaspoon ground cinnamon
2 cooking apples, coarsely chopped or processed, with skin
½ cup (60g) walnuts, chopped
For the glaze:
1 cup (150g) powdered sugar
1-2 tablespoons orange juice