Linzer Cookies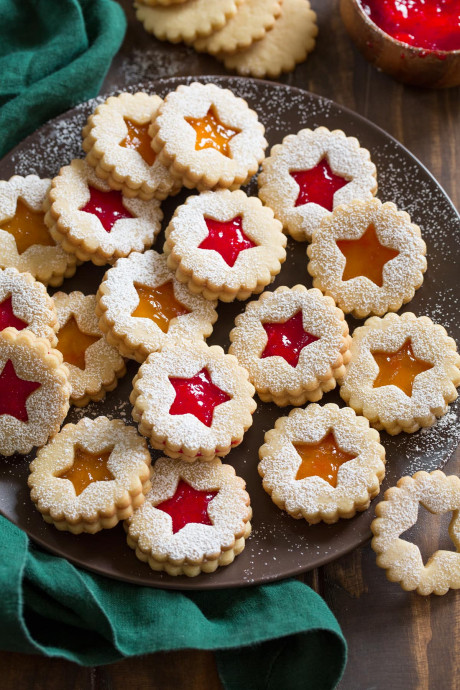 Beautiful Austrian Linzer Cookies! Made with a buttery, nutty, tender and crisp cookie, a sweet, fruity and colorful jam filled center, and finished with a final snowy dusting of powdered sugar to highlight them. They're easily one of the ultimate holiday cookies!
They are similar to thumbprint cookies, butter cookies and shortbread. But they have the addition of preserves sandwiched between the center and finely ground nuts in the dough (here we go the easier route with pre-ground almond flour).
These are such a fun cookie to make and they are great for parties and gifting (just be mindful and careful to not give to those with nut allergies). You can use various shapes of cookie cutters here. I recommend rounds, squares, stars or hearts, and you'll just need to have a smaller cookie cutter to cut the mini shape from their centers.
Once you make these decadent sandwich cookies quickly hide them away. They'll disappear in no time if you don't!
Ingredients:
2 cups (283g) all-purpose flour (scoop and level to measure)
1 cup (106g) blanched almond flour
1/2 tsp salt
1 cup (226g) unsalted butter, at room temperature
1/2 cup (60g) powdered sugar, plus more for dusting
1/3 cup (68g) packed light-brown sugar
2 large egg yolks
1 tsp vanilla extract
1/4 tsp almond extract
2/3 cup thick fruit jam or preserves*