Easy Leftover Risotto Balls (Arancini)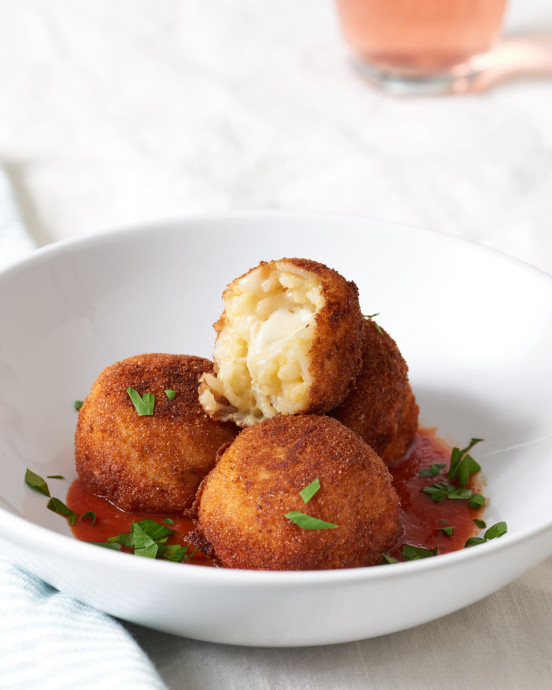 Risotto balls go by many names in Italy, from arancini in Sicily to supplì al telefono in Rome. Arancini means little oranges, a nod to their rotund and golden appearance, while supplì al telefono refers to the long telephone cord-like strings of molten mozzarella that emerge when you bite into the balls. Regardless of what you call them, they are a clever and indulgent way to use up leftover risotto rice.
Sequels usually fail to recapture the original magic of a book or movie. And when it comes to dinner, leftovers languish in the refrigerator or end up as a sad desk lunch. But on a rare occasion, the second take is the reason to try it in the first place. Case in point? Risotto balls.
There is a lot to love about a pan-fried two-bite morsel of rice and cheese, but the best thing is breaking through a thin, crispy coating to reveal ultra-rich and creamy rice and a pocket of gooey cheese. Here's how to make these all yours.
Ingredients:
4 large eggs
3 to 4 cups cold leftover risotto
2 cups all-purpose flour
3/4 teaspoon kosher salt
2 cups fine dried breadcrumbs
2 ounces part-skim mozzarella cheese, cut into 1/4-inch cubes
2 cups vegetable oil, for frying
For serving: Fnely grated Parmesan cheese, marinara sauce