Dutch Oven Cube Steak & Gravy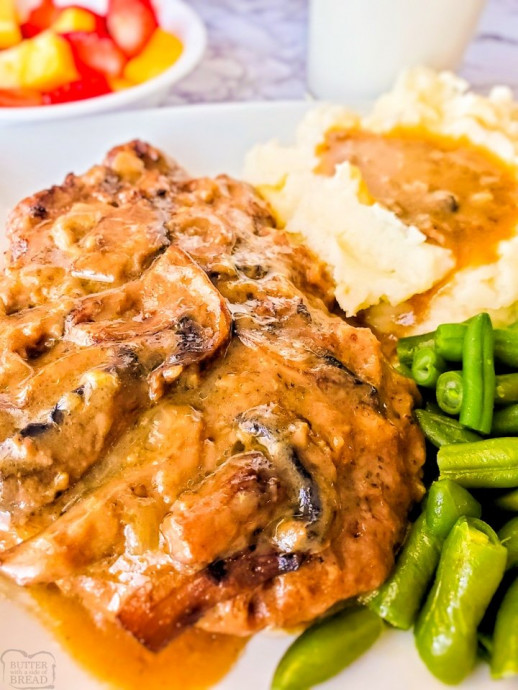 Dutch Oven Cube Steak & Gravy is a flavorful, tender cube steak recipe made with simple ingredients. Serve it up with mashed potatoes for a delicious & comforting dinner recipe.
With this cube steak and gravy recipe, you'll be creating a flavorful gravy and browning your cube steaks in a dutch oven on the top before transferring to the oven for a slow cook time. This meal is totally worth the wait though as it's packed with delicious comforting flavors. Smothered steak is always a hit around here and I'm sure once you try this recipe it'll become a fast favorite in your home too!
Cube steak or cubed steak is a cut of beef, usually, top round or top sirloin, tenderized and flattened by pounding with a meat tenderizer. The name refers to the shape of the indentations left by that process.
Ingredients:
6 tenderized round steaks center or bottom round cube steaks
1 cup all-purpose flour
1 teaspoon seasoned salt
⅓ cup vegetable oil
½ medium onion diced
8 ounces fresh button mushrooms sliced (8 ounces of canned sliced mushrooms, drained can be used as well)
2 tablespoons butter unsalted
2 cups beef broth I use 2 tsp. better than beef bouillon and 2 cups water
2 cups chicken broth I use 2 tsp. better than chicken bouillon and 2 cups water
1 tablespoon worcestershire sauce