Easy Mashed Potato and Ham Patties (Croquettes)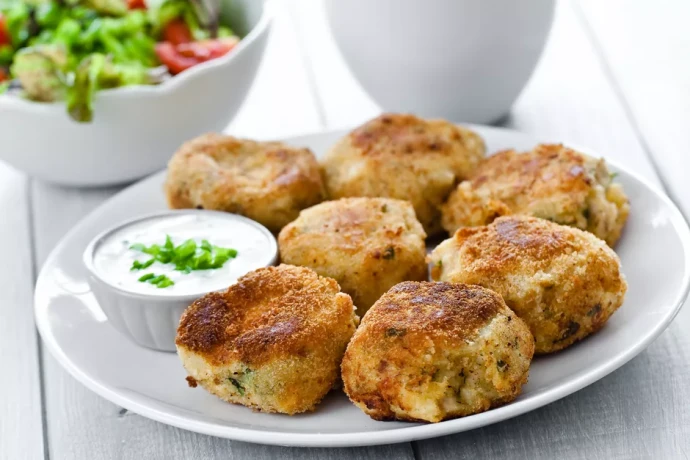 When you don't have a lot of time, these quick and easy ham and potato patties is an excellent option. The simple potato and chopped ham mixture is coated with flour or breadcrumbs and fried to perfection.
It's a good way to use leftover mashed potatoes and ham, or make these with corned beef or finely chopped pork or beef.
Ingredients:
1 cup finely chopped cooked ham
1 1/2 cups leftover mashed potatoes
1/2 cup finely minced onion
3/4 teaspoon salt
1/8 teaspoon pepper
1/2 cup flour or fine dry breadcrumbs
2 tablespoons butter
2 tablespoons vegetable oil