Banana Oatmeal Cookies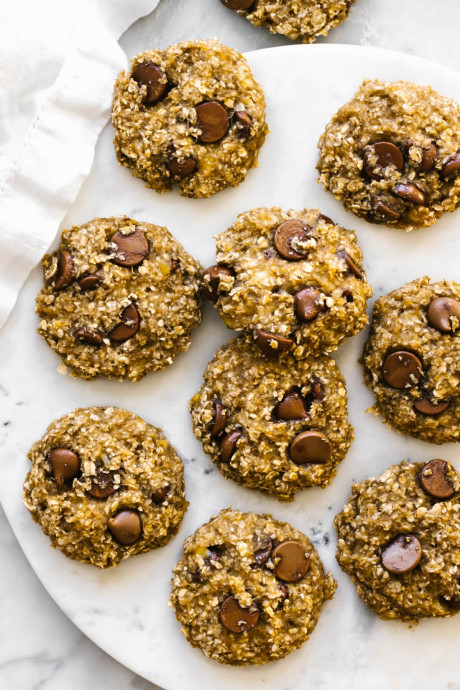 These are the easiest (and most delicious) banana oatmeal cookies you'll ever make! They come together with just 3 ingredients and bake into an irresistibly chewy texture that'll make it hard to stop at one cookie. But that's okay – these cookies are on the healthier side!
Whether it's the holidays or a typical weekday, a batch of easy-to-make banana oatmeal cookies delivers pure joy. So here's a little nudge to keep these 3 ingredient cookies up your sleeve. They're delightfully chewy, pretty darn healthy, and have that delicious chocolate banana flavor we all know and love.
Banana oatmeal cookies make waking up in the morning much more enjoyable with a fresh cup of coffee. You'd could even consider them a breakfast cookie, if you omit the chocolate chips. Plus, they'll give you a fun way to cook with oats aside from your oatmeal or overnight oats routine!
Ingredients:
2 large ripe bananas, about 1 cup mashed
1 ½ cups quick cooking oats
½ cup chocolate chips