Grilled Mojo Chicken Cuban Sandwich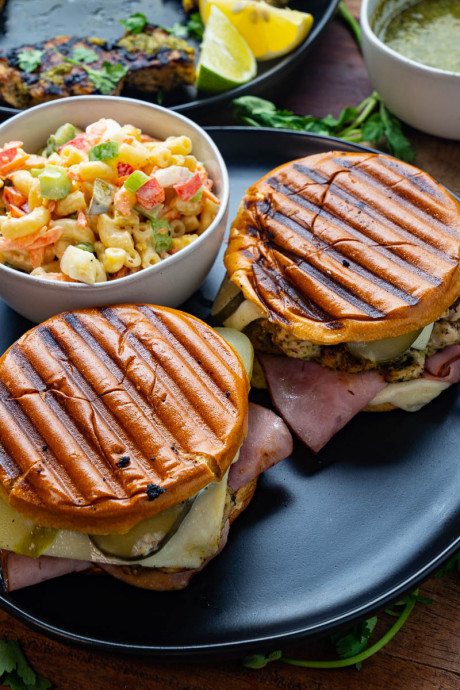 Cuban style sandwiches with mojo grilled chicken, ham, swiss, pickles and mustard.
Cuban style sandwiches with Cuban roast pork, ham, swiss cheese, mustard and pickles are always good and I sometimes like to change things up like by replacing the roast pork with grilled mojo chicken. These sandwiches are pretty simple, where you assemble the sandwiches and optionally grill them. The mojo chicken makes for a really nice alternative to the roast pork and I like to add an extra splash of the mojo sauce from the grilled chicken to the sandwich for even more flavour!
In the photos, I served these sandwiches with a pasta salad.
Ingredients:
2 tablespoons mustard
2 tablespoons mayonnaise
4 mojo grilled chicken thighs, warm
4 slices ham
4 slices of swiss cheese
8 slices pickle