Maple Walnut Blondies Recipe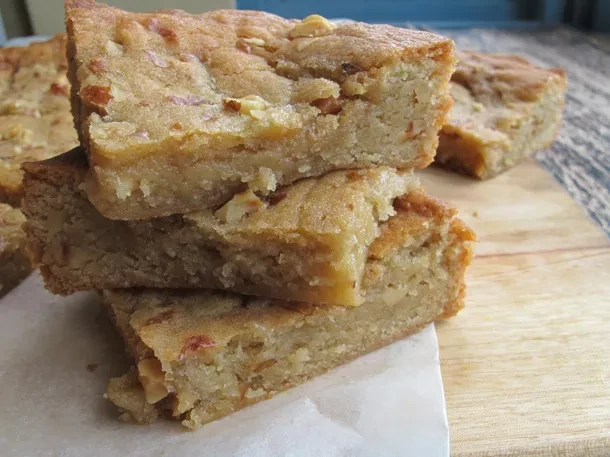 Swirling a few tablespoons of extra maple syrup into the batter give these buttery bars an extra maple kick.
Note: I tested this with both pure maple syrup and "maple flavored" syrup. Pure maple syrup offered subtle maple flavor; the "maple flavored" syrup flavor was much more pronounced. For fudgy texture, avoid over baking.
Ingredients:
11 tablespoons (5 1/2 ounces) unsalted butter, half melted
1 cup (7 ounces) packed light brown sugar
1 1/8 teaspoon salt
1/2 cup plus 2 tablespoons maple syrup, divided (see note)
1 large egg
2 teaspoons vanilla extract
2 cups (10 ounces) all-purpose flour
1/4 teaspoon baking soda
1 3/4 cups (about 7 ounces) walnuts, chopped, divided