Perfect Banana Pudding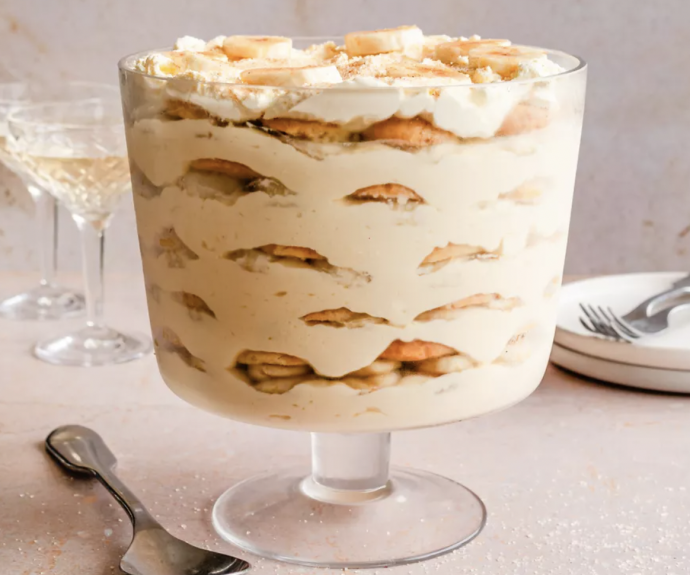 Banana pudding has long been a favorite Southern dessert, and this shortcut version of the classic treat is an excellent choice for a busy day. This recipe is made with instant vanilla pudding, sweetened condensed milk, vanilla wafers, prepared whipped cream, and sliced bananas, making for an easy and convenient layered dessert that is sure to impress.
Because this recipe uses boxed pudding mix, there's no need to turn on the oven or stove. It's a great no-bake option for a hot day. Ripe bananas are especially delicious in the layers since they're sweeter and have a stronger flavor, and it's a nice way to use up any extra fruit.
To keep the sliced bananas from turning brown, they are gently tossed or brushed with a small amount of lemon juice. You'll just need a few minutes to mix up the pudding and stack the layers in a trifle dish, glass bowl, or individual dishes. If you're entertaining, make it right before dinner, cover, and stick it in the fridge to chill. Top with freshly sliced banana just before serving.
Ingredients
3 firm, ripe bananas
1 tablespoon freshly squeezed lemon juice
2 1/2 cups cold milk
1 (5-ounce) package (6-serving size) instant vanilla pudding
1 (14-ounce) can sweetened condensed milk
1 (12-ounce) container whipped topping, divided
30 vanilla wafer cookies
Vanilla sugar, or cinnamon sugar, for garnish, optional
1 firm, ripe banana, for topping, if desired