Cloud Eggs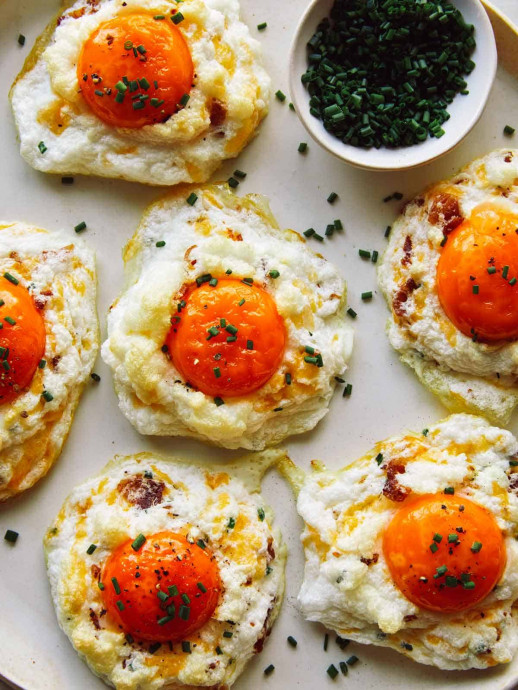 Cloud eggs are a dish originating from 17th century France. The dish consists of egg whites that are whipped until stiff peaks form and are then baked with an egg yolk placed into the center of the fluffy whites sitting in a large, fluffy cloud!
Cloud eggs might be even better than the Waker Bros. egg white omelette because you still get a big, fluffy, airy omelette sort of dish, but you don't miss out on the delicious runny yolk! I also love this recipe because it's so easy to make (in under 20 minutes!) and the variations are endless!
Tips and Tricks for Cloud Eggs Success
Make sure the whites are in a large bowl, as the volume will more than triple in size, once the whites are beaten to stiff peaks.
If you're nervous about the yolks popping, place them individually into lightly greased small bowls to make the transfer back onto the egg whites a little easier.
Don't over-bake the whites! This will cause them to be chewy and slightly deflated.
You can use parchment paper to line the baking sheet, but I would still recommend using a little cooking spray or oil over the parchment to ensure the baked whites won't stick.
Ingredients:
8 large eggs
4 strips cooked bacon, crumbled
1/2 cup finely grated cheddar
1 tablespoon thinly sliced chives plus more for garnish
salt and pepper to taste