Easy Chocolate Pudding Snack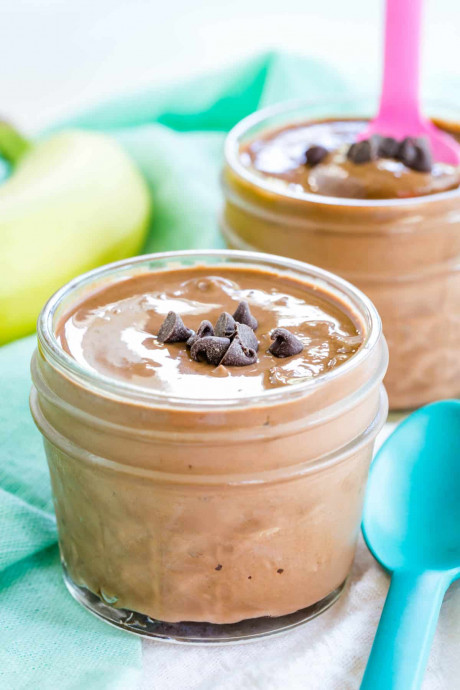 With this easy 3-ingredient snack, you can give the kids a healthy Chocolate Pudding that will have them licking the spoon then asking for more. You don't have to tell them it's actually chocolate yogurt. But they can enjoy one of their favorite treats with no box mixes, no added sugar, and no turning on the stove or oven!
If your banana is overripe, gnarly, and therefore super sweet, you don't even have to add any sugar. There's no need to cook anything. And no worries about keeping those box mixes on hand. I know that I rarely buy them, but I always have the ingredients I need for this little treat that's packed with fruit and protein, plus… chocolate!
There are also only three steps between you and your chocolaty treat. Of course, you do have the option to customize the yogurt. Keep reading for ideas. Mash. Using a hand food chopper, mini food processor or blender, or just a fork, mash or puree the banana with the cocoa powder. Stir. Add the yogurt and any optional sweeteners or mix-ins and stir until smooth.
Serve. Divide between two bowls and refrigerate until ready to serve. Can be served right away, but it will firm up a bit if you refrigerate for at least an hour. Add your favorite toppings, if desired.
Ingredients:
1 large very ripe banana
2 Tablespoons unsweetened cocoa powder
1/2 cup plain Greek yogurt or vanilla for a sweeter option
optional sweeteners – sugar, honey, maple syrup
optional mix-ins – 1 Tablespoons peanut butter or peanut butter powder, a few drops of vanilla extract
optional toppings – mini chocolate chips, whipped cream, granola