Creamy Sweet Potato Risotto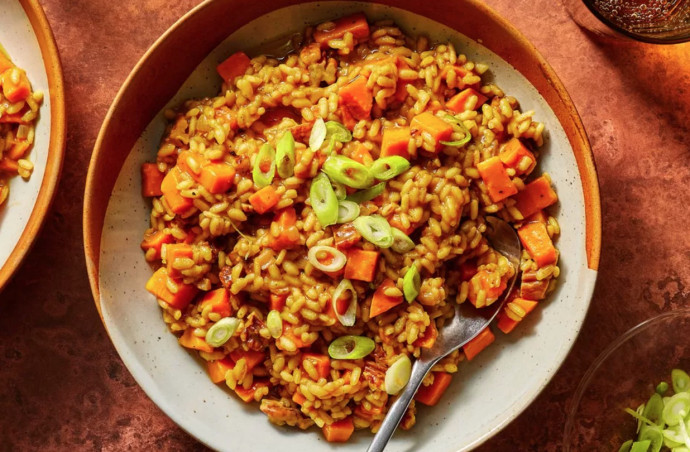 This risotto is a fabulous savory combination of sweet potatoes, pecans, and Parmesan cheese, and you'll make this dish again and again. Serve the risotto as a side dish or serve as a main dish or lunch with a chopped salad and crusty bread.
Arborio rice is an excellent choice for risotto. Carnaroli is even better, but it is harder to find. Avoid long-grain rice; it doesn't have enough starch to make a creamy risotto. Sushi rice might work in a pinch, but it won't give you the same results.
Ingredients:
4 tablespoons (2 ounces) unsalted butter
2 tablespoons minced shallots
1 medium sweet potato, about 2 cups, cut into 1/4-inch dice
1/3 cup chopped pecans
3 to 4 cups vegetable broth
1 cup Arborio rice, about 6 to 7 ounces
1/2 cup freshly grated Parmesan cheese
Kosher salt, to taste
Freshly ground black pepper, to taste
1 tablespoon finely chopped green onion tops, or fresh parsley, for garnish, optional