The Best Carnitas Recipe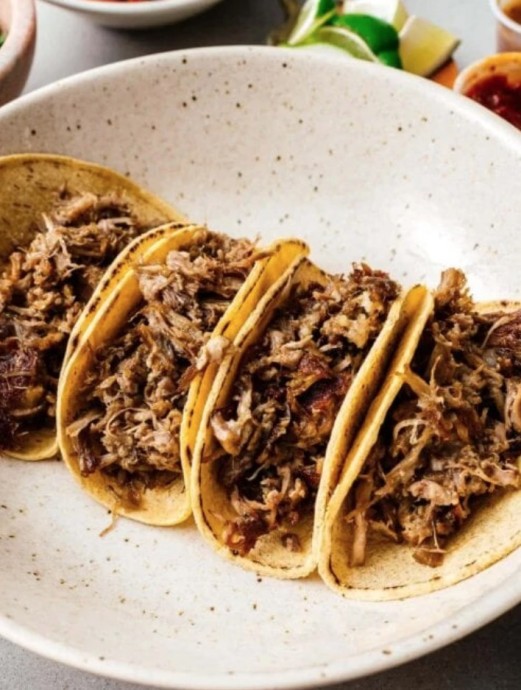 Carnitas needs no introduction. It's juicy and succulent pork that's been slow braised and confited in its own fat along with spices, then pulled apart and crisped to perfection. It's simply the best taco filling.
Carnitas is not just a good taco, it's a good meat to go with just about everything. Carnitas and rice, carnitas and pasta, carnitas quesadillas and burritos, you name it. Having a big pile of carnitas around is like a cooking cheat-code.
This is the best recipe I could develope over a lot of time and experience making carnitas. It's simple, pure, and foolproof. All of the fluff is gone, but all of the flavor is there.
It doesn't need hard to find ingredients like pork fat or whole cuts of pork, and, most importantly, it doesn't need 6+ hours on the stove because it uses an instant pot. It's my best carnitas, pared down to just the basic, super lazy recipe perfect for taco night or a big dinner party. A blank slate for your customization.
Ingredients:
3 lb pork shoulder/butt cubed, well marbled
1 medium onion chopped
juice of 1/2 orange about 1/4 cup
1/2 cup coke coke zero preferred
2 sticks cinnamon
2 tbsp oregano Mexican preferred
2 tsp ground cayenne pepper
2 tsp ground cumin
2 bay leaves