Instant Pot Bolognese Sauce Recipe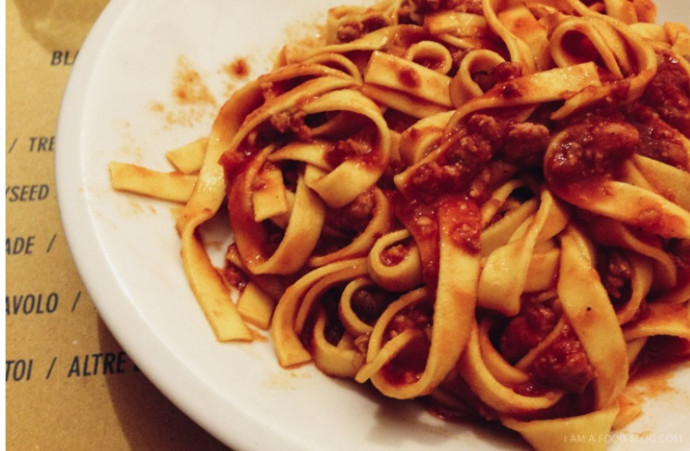 Bolognese is my ultimate sauce, my kryptonite, my second true love (after Mike, of course). I love bolognese so much that once, many years ago (okay, not that many, maybe like four years) we went on a pilgrimage to the home of bolognese, Bologna. I had it in my head that the ragu in Bologna would be the best bolognese ever. Spoiler: it wasn't. I've written about it before, and I still haven't changed my mind about it – the bolognese sauce in Bologna is nothing like I imagined it to be. Still, it was bolognese sauce, so I was still kind of sort of happy?
I might not be Italian, but bolognese is the sauce of my people – my noodle loving tribe. The ones who feel like noodles are a meal that they could happily eat with an extra side of noodles. I feel like I could get along great with anyone – I'm talking anybody – as long as we're hanging out over a plate of bolognese and pasta.The allure of pressure cooking is of course, the time you save. Instead of simmering a sauce for hours, you can have a rich and full bodied ragu in under an hour. There are just a couple of things to remember when adapting a regular recipe for pressure cooking. When you're pressure cooking, there's no evaporation (because you're cooking in a closed environment), so you want to start out with quite a bit less liquid than you would use when cooking on the stove.
Ingredients:
1 tablespoon butter
1 tablespoon olive oil
1 onion, diced
1 carrot, diced
2 stalks celery, diced
2 cloves garlic, minced
1/4 cup minced fresh parsley, divided
1/2 lb ground pork
1/2 lb ground beef
1/2 cup dry white wine
15 oz (the small can) crushed tomatoes
6 oz tomato paste
1/2 cup milk
1 bay leaf
1/2 tablespoon fish sauce, or to taste
salt and freshly ground pepper