Blueberry Cheesecake Smoothie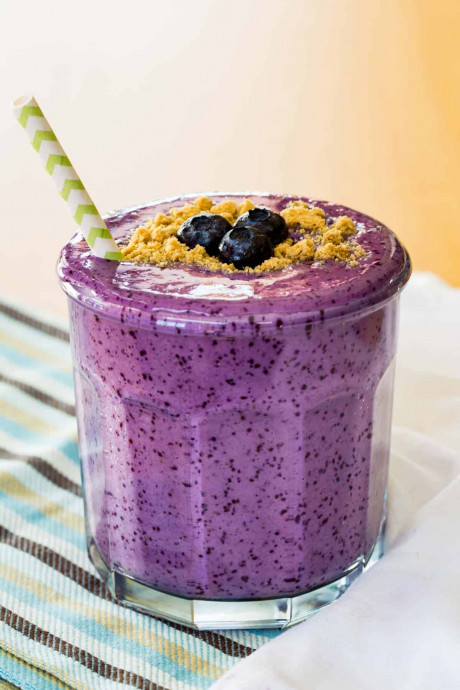 This sweet and creamy Blueberry Yogurt Smoothie tastes like cheesecake! Adding cream cheese gives it that perfect creaminess and tangy flavor of a favorite dessert. But instead of a rich treat, it is a healthy breakfast or snack with Greek yogurt for protein and probiotics. It is definitely one of the best blueberry smoothie recipes ever!
When you add a bit of cream cheese to your basic blueberry yogurt smoothie recipe, it takes it to another level of deliciousness. That creaminess and tangy flavor make this a perfect way to have a healthy dessert made with wholesome ingredients.
And with all the protein and probiotics, it is definitely a great recipe for a breakfast or snack when you are on the go. Indulge your sweet tooth and fuel your busy day with a dreamy Blueberry Cheesecake Smoothie.
Ingredients:
1 cup almond milk (or your preferred dairy or non-dairy milk)
A couple handfuls of spinach (optional)
1 cup frozen blueberries
5.3 oz. container vanilla or plain Greek yogurt (about 1/2 cup plus one Tablespoon), if you use plain yogurt, add 1/4 teaspoon vanilla and a bit of honey or your sweetener of choice, to taste
2 Tablespoons regular or light cream cheese
tiny pinch of salt
3-5 ice cubes
Optional crushed graham crackers for garnish