Addictive Appetizer: Sausage Cheese Balls Recipe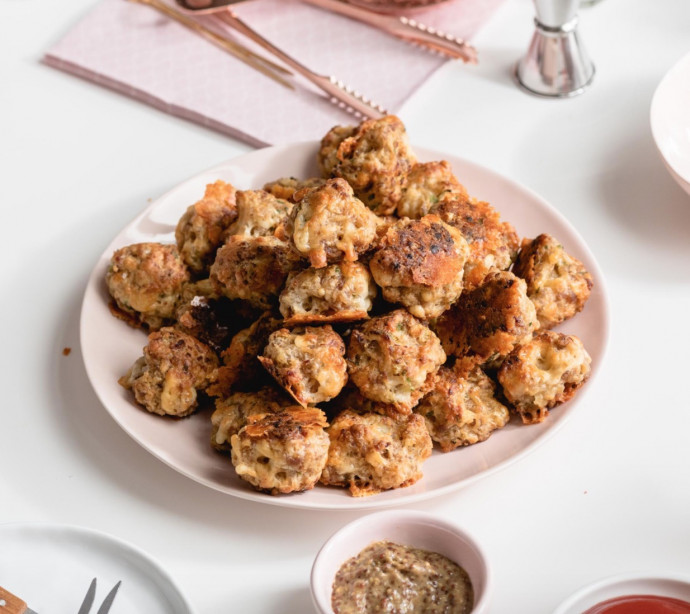 If you have a holiday party and I'm invited (I hope I'm invited!), I'll be hanging out at the appetizers, just eating away, awkwardly avoiding conversation unless it's about said appetizers. I swear I could live on appetizers (or mini food items) because I love variety. But then again, if I really like something, I can eat a lot of it and mini makes it more fun. Fun like these sausage cheese balls.
Have you guys had sausage cheese balls? Apparently they're a classic American appetizer. For some reason we never had them growing up – our appetizers were more the deep-fried shrimp or dumplings, you know, classic Asian appetizer things. I feel like I kind of missed out, so I'm making up for it now by making all the old school classics.
Ingredients:
2 cups flour
1 tablespoon baking powder
1 teaspoon salt
1 1/2 cups shredded cheddar (I used a mix of sharp cheddar and sharp white cheddar)
1.25 lb hot Italian or breakfast sausage, casing removed
1/2 cup sliced green onions
grating of fresh nutmeg, optional
2 tablespoons milk