Easy Gluten Free Almond Flour Pancakes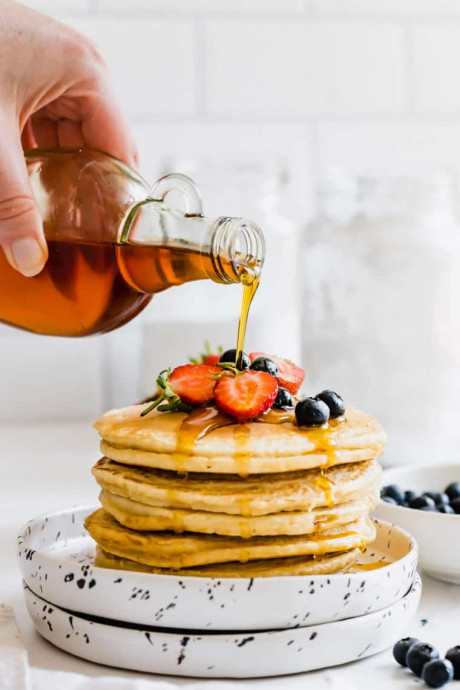 My Easy Gluten-Free Almond Flour Pancakes are the ultimate weekend breakfast! Light, fluffy and mildly sweet, they're perfect with syrup and all of your favorite toppings!
Are you a breakfast food person? I definitely am, and my family enjoys a big, hearty breakfast as well. In our family, we tend to enjoy savory breakfast foods like eggs, maybe hash browns, toast, or even a big omelet as breakfast for dinner, or maybe brunch. But for me and my kiddos, the pinnacle of breakfast food is pancakes.
This version uses mainly almond flour, with a little bit of gluten-free all-purpose flour as well, for the best texture and fluffiness. Let's get cooking! Using almond flour in pancakes works really well because it's naturally gluten-free. Additionally, almond flour is high in protein, fiber and healthy fats!
Ingredients:
1 cup almond flour
1/2 cup 1-to-1 gluten-free flour bland
3/4 teaspoon baking powder
1 pinch salt
3 large eggs
1/2 cup almond milk
2 teaspoon coconut oil
2 teaspoon vanilla extract
Oil for pan
Topping Ideas
Berries
Yogurt
Nuts and Seeds
Honey or Syrup
Nut Butter