Beefy Nacho Casserole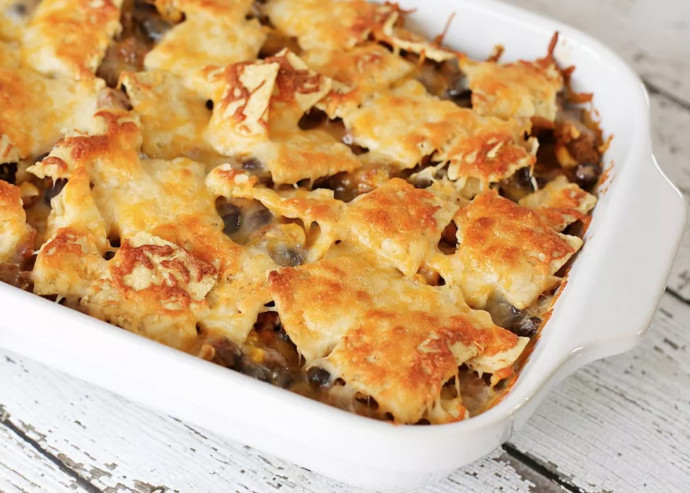 This flavorful casserole is made with layers of tortilla chips, cheese, and a beef and bean mixture. It's an excellent dish for any family meal, and it's easy on the budget.
Serve this dish with cooked rice or a simple salad, along with your favorite nacho toppings. Topping Suggestions: Sour cream, Fresh or purchased salsa, Chopped tomatoes, Chopped green onions, Chopped red onions, Guacamole, Chopped fresh cilantro.
Ingredients:
1 pound ground beef
1 cup onion, chopped
1 (4 1/2 ounce) can) mild green chile peppers, chopped
1 (1-ounce) packet taco seasoning
1 cup salsa, thick and chunky
1/2 cup taco sauce
1 (15-ounce) can black beans, drained and rinsed
1 cup corn, canned or frozen
1 tablespoon cilantro, chopped
1/4 teaspoon kosher salt
1 teaspoon ground black pepper
6 ounces tortilla chips
8 ounces Mexican cheese blend, shredded, or a cheddar jack blend