Going Green: Galactic Green Smoothie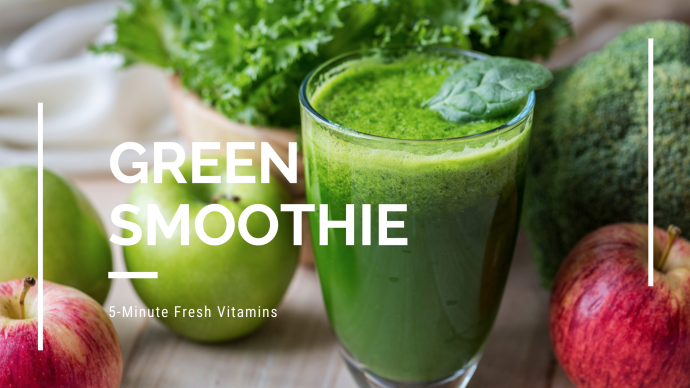 Incorporating fresh juices from fruits and vegetables in your diet has been proven to be an effective healthy weight loss program that lets people reap the benefits of a horde of essential vitamins and nutrients found in vegetables and fruits without dangerously starving oneself thin. Combining vegetables, fruits and sometimes grains into a healthy, filling and tasty smoothie drink that packs in a high concentration of vitamins, minerals, dietary fibres and other health benefits proves to be a much better alternative.
Going green on your smoothie is simple. All you need are fresh greens and your preferred fruits. The general recommendation is to combine about 6 parts fruit with 4 parts greens, but no one is stopping you from taking it easy at first and then increasing the amount of greens later as you grow more accustomed to your greens. It is also up to you to use just water or concoct a creamier alternative by using non-dairy milk or natural yogurt. Want a more filling alternative? Add heaps of natural grains like oats, bran or muesli to load up your smoothie. When preparing your smoothie, remember that some greens are stronger in flavor compared to others, and that some vegetables will taste better with certain kinds of fruits. The key here is to keep an open mind and experiment until you find what you like best. It is also important to use a variety of greens in your smoothie by alternating greens and fruit combinations.
This recipe is one of my favorite and I hope it will help you start on a diet filled with fresh greens. Yummy smoothie is an effortless way to get some high-quality raw greens into your system. Greens are filled with minerals and other nutrients that our bodies thrive on. And greens make your skin glow, too, so drink up for your health and enjoy the side effects! You may wish to start with a smaller quantity of greens while you grow accustomed to the concept. Don't knock it until you've tried it, though. If you do not have access to papayas, replace them with an equal amount of pineapple.
Ingredients
4 pitted dates (preferably Medjool)
3⁄4 cup apple juice
1 large banana (about 1 cup sliced)
1 medium-size papaya, seeded (about 2 cups flesh) (see Tips and Tricks) 1⁄4 cup cashews or macadamia nuts
3 cups kale leaves, lightly packed
Directions
1. If you do not have Medjool dates, which are moister than other dates, you may want to first blend the dates and apple juice together to purée them. Give it a good 30 seconds or so. (You can also use soaked dates if you followed our suggestion to have soaked dates on hand in the fridge.)
2. Otherwise, blend all the ingredients, starting on low speed and working your way up to high speed until smooth. Enjoy!
Variations
Substitute pineapple juice, coconut nectar, or pear juice for the apple juice. Or try any of your favorite juices that you think will match.
Substitute any kind of non-bitter lettuce such as green-leaf, red-leaf, or lettuce for the kale.
Adding several mint leaves will create a fresh taste.
Substituting peanut butter or almond butter for the cashews offers a different, equally rich and delightful taste.
Tips
Some people prefer icy-cold smoothies. You can freeze any fruit in easy-to-open containers for weeks. Some fruits, such as pineapples, are easily cut into cubes. Bananas need to be peeled first and are fine frozen whole. Fruit such as mango and papaya are best when you take a few minutes to blend them up and pour the purée into ice cube trays, freeze, and then transfer to a container to store in the freezer. Your average smoothie requires one banana, eight cubes of fruit, and 6 to 10 ounces (0.3 l) of liquid.