Gluten Free Lemon Pound Cake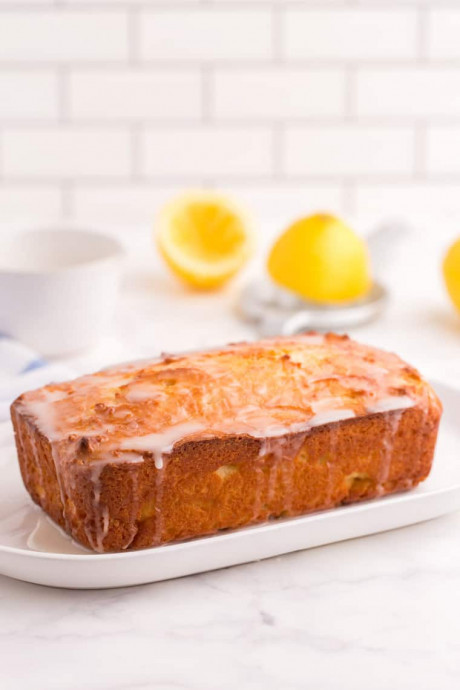 You can admit it. Ever since you had to go gluten free, you've had the occasion where you've walked into Starbucks (or really any other bakery or coffee shop) and wished you could order one of the treats in the glass display case.
One of the treats that has often called my name as I order my cold brew is the Starbucks Lemon Loaf. It just looks so perfectly light and fresh and tender.
Gluten free baked goods can sometimes be on the dry side. The use of Greek yogurt in this gluten free lemon pound cake recipe helps keep it moist with a nice, tender crumb. And as an added bonus, it adds a little protein which even helps give the lemon pound cake a little more structure and not be as crumbly as some gluten free breads and cakes. Once you've gotten your favorite gluten free flour blend, the other ingredients are pretty simple. But they all come together to add bright flavors to this lovely lemon bread.
Don't forget the glaze! It adds that extra zesty burst of citrus and even a bit more moisture and sweetness.
Ingredients:
For the bread:
1/2 cup granulated sugar
2 teaspoons lemon zest (zest of one lemon)
1 1/2 cups 1-to-1 gluten-free baking flour or all-purpose blend (recommended: Bob's Red Mill or Cup 4 Cup)
2 teaspoons baking powder
1/2 teaspoon salt
1 cup plain Greek yogurt
3 large eggs
1/2 teaspoon vanilla
1/2 cup vegetable or canola oil, or coconut oil (melted and cooled)
For the glaze:
1 cup powdered sugar
2-3 tablespoons lemon juice