Pan Roasted Garlic Mushroom And Baby Potatoes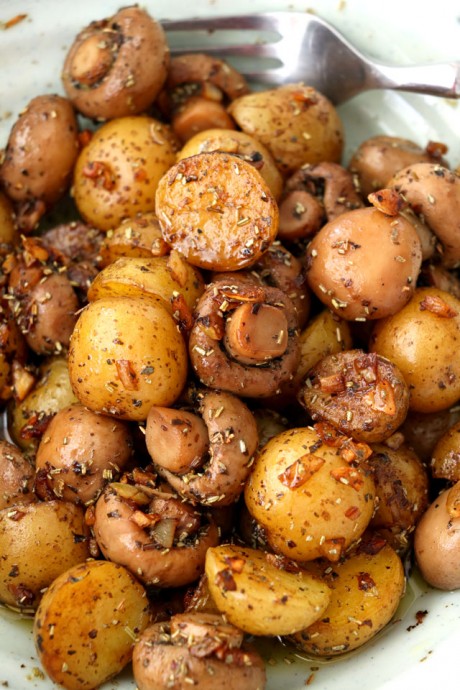 A buttery dish of pan-roasted Garlic Mushroom and Baby Potatoes with herbs. This dish is quite easy to make, healthy and is always a big hit at dinners or any occasions. Make it with fresh basil and rosemary or use dried herbs. Well, use fresh if you can though as nothing beats the flavor and aroma of fresh herbs being roasted.
Boil the baby potatoes in water for a few minutes first with a little soy sauce so the savory flavor can already sip in as it cooks. Do not overcook them to prevent them from falling apart when you cut them and while cooking them the second time. You can opt to add the garlic later after the potatoes and mushroom are browned if you like a more intense garlicky taste. This dish is so simple and very easy to make with elegant results that make for a delicious side or appetizer.
Ingredients:
4 tablespoons butter or margarine
1 head medium garlic - - minced
2 cups baby potatoes
2 cups champignon mushrooms - (fresh or canned)
1 sprig fresh rosemary - (1/2 teaspoon if dried)
1 tablespoon fresh basil - - chopped (1/2 teaspoon if dried)
3 tablespoon soy sauce
salt and pepper