Easy Vegetarian Meatloaf Loaf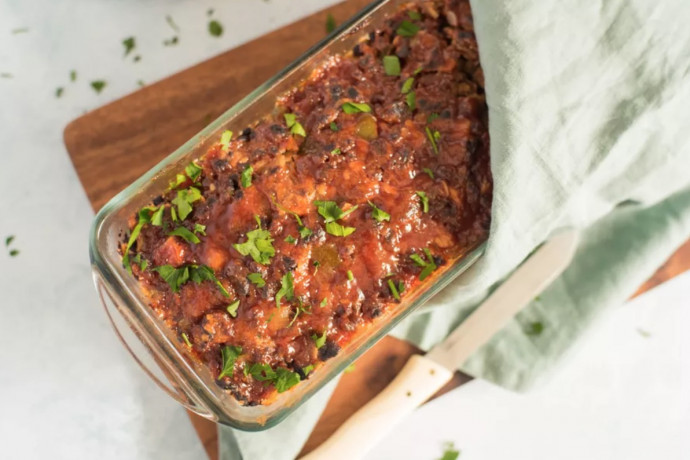 Vegetarian "meatloaf" makes a for an all-American comfort food for vegetarians. Most vegetarian meatloaf recipes use lentils, rice, nuts, or a combination of all three for a base, but this one is made from store-bought mock meat, making it extra-meaty for meat-lovers and for anyone with a lentil aversion or nut allergy.
Vegetarian loaves are always best drizzled with lots of ketchup, so don't skimp on the ketchup! If you like meatloaf (and even if you really, really don't!), you'll probably like this very similar lower-fat and cholesterol-free vegetarian and vegan meatloaf recipe.
You will probably want to consider serving up your vegetarian meatloaf topped with a homemade vegetarian gravy (try this quite popular homemade mushroom gravy with your loaves), and, preferably, some homemade mashed potatoes, too. Or, serve it with a simple side green salad, and you've got yourself a meal. Enjoy!
Ingredients
3 cloves garlic, minced
1 onion, diced
1 green bell pepper, or red bell pepper, diced
3 tablespoons vegetable oil, or olive oil
6 ounces Gimme Lean ground beef substitute
1/4 cup oatmeal, uncooked
2 slices bread, crumbled
3 tablespoons ketchup
1 tablespoon garlic salt
1/2 teaspoon freshly ground black pepper
1/4 cup ketchup
1/4 cup brown sugar
1/2 teaspoon dry mustard
1/2 teaspoon ground nutmeg, optional