Gluten Free Cranberry Orange Crumb Cake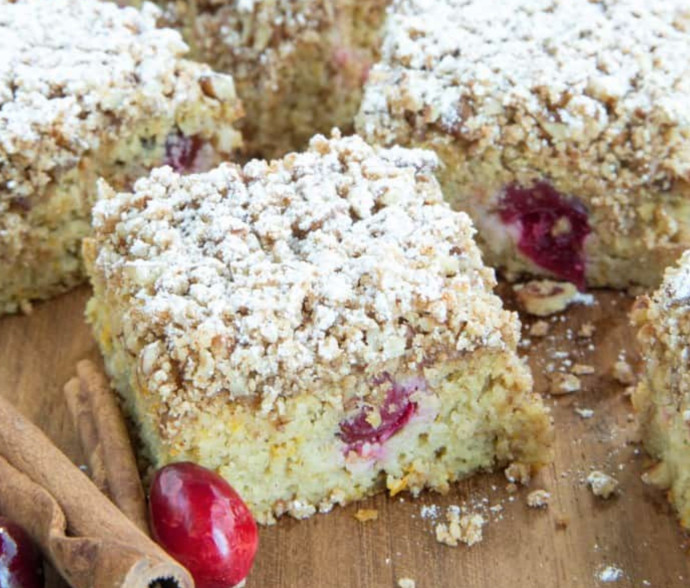 This breakfast cake is tender with a perfect crumb, especially considering it is gluten free. The citrus flavor is there but doesn't hit you over the head. Fresh cranberries instead of sweetened dried cranberries give you those tangy bits that balance the sweetness so nicely. And that crumbly, nutty topping, is slightly buttery and delicious.
And this cranberry orange coffee cake is so easy! You can make this cranberry coffee cake recipe with just a food processor and a bowl. Really, what more could you want in a holiday breakfast?
Ingredients:
1¼ cups almond flour
¼ cup oat flour (just place instant or old-fashioned oats in a food processor and pulse until it forms a flour)
3 Tablespoons coconut flour
⅛ teaspoon salt
1 teaspoon cinnamon, divided
1/2 teaspoon ginger, divided
1/3 cup light brown sugar, firmly packed
3 Tablespoons melted butter, divided
2 Tablespoons plain Greek yogurt
½ cup chopped pecans
½ teaspoon baking soda
½ teaspoon baking powder
2 large eggs
1 teaspoon vanilla extract
2 Tablespoons orange zest, from about two oranges
½ cup orange juice
1 cup fresh cranberries
Powdered sugar