The Best Buttermilk Pancakes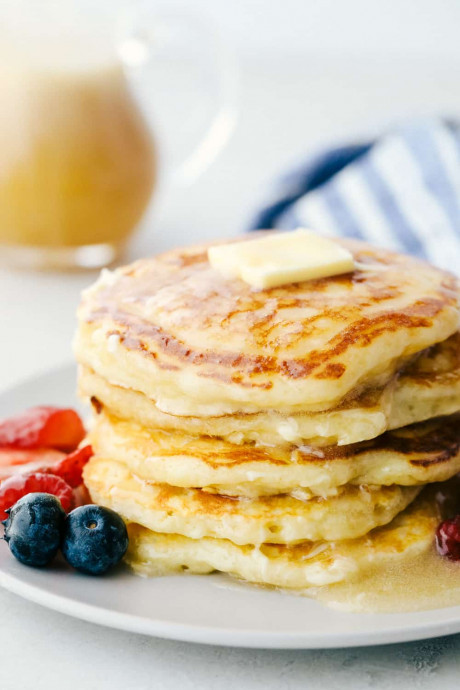 The best and only Buttermilk Pancake recipe that you will ever need! Perfectly fluffy every single time! Soft and pillowy with a tender crumb, these are going to be a hit at the breakfast table.
I have been in search of the perfect buttermilk pancake recipe for my family. After trying several I found the best one. It is from the Martha Stewart Cookbook and they claimed it was the best one too! I had to put it to the test. They said that the secret to fluffy pancakes is to not over mix the batter. Leave small lumps in the pancakes to ensure fluffy and flavorful pancakes every time. They are fluffy thick clouds of joy!
With a golden crisp outside and a fluffy inside these are a welcome sight on the table first thing in the morning! They'll be worth getting up for! This will be the only buttermilk pancake recipe that you will need! It truly is the best! It is easy to whip up in a matter of minutes and I know that your family is going to love it too!
Ingredients:
2 cups all-purpose flour
2 teaspoons baking powder
1 teaspoon baking soda
1/2 teaspoon salt
3 tablespoons sugar
2 large eggs lightly beaten
3 cups buttermilk
4 tablespoons unsalted butter melted